June-July 2016 Enewsletter
---
Bump It Up!

With kids home for summer and friends coming to visit, your Internet could be pushed to the max. Now is a great time to take your bundle and "Bump It Up!"
Existing NATCO customers can "Bump It Up" to a faster speed and pay your old (lower) rate for the first two months.
For example, if you currently subscribe to the $159.95 Fiber, Voice, Internet & TV Bundle plan and you want to "Bump It Up" to the Extreme 1Gig plan, you'll receive a "Bump It Up" in Internet speed, but only pay the old rate ($159.95) for the first two months of service.
For new NATCO Bundle Customers, sign up for a new bundle plan and pay the next lower tier rate for the first two months. Sign up now and receive FREE Installation with a 24-month contract.
This limited time "Bump It Up" offer applies to both standard and fiber bundle plans or any Internet-only service. Call NATCO at 800.775.6682 for specific offer details and availability.

---
NATCO Offers TV the Way You Want It!

Advances in technology are changing the way people watch television all over the world. NATCO Communications offers affordable high-definition television service throughout our service area in crystal clear quality.
NATCO Television delivers movies, video and TV programs over High-Speed Internet connections instead of cable or satellite. That means, as long as you have access to High-Speed Internet, you have access to your favorite movies, TV programs, and more!
NATCO offers high-def television service, or choose one of our affordable bundles featuring television, voice and Internet service.
NATCO currently offers two affordable packages for television programming:
NATCO TV with Locals - includes the basics (networks, PBS and local weather) + allows you to access free online and subscription services via a Roku streaming media player.
100+ Channel Package – includes over 100 channels of the most popular television programming, delivered via fiber optic broadband.* See www.natconet.com/tv
Ready to Watch?
For more information on NATCO television options or to sign up for service, please contact NATCO Customer Service at 800.775.6682. *Call for details and availability.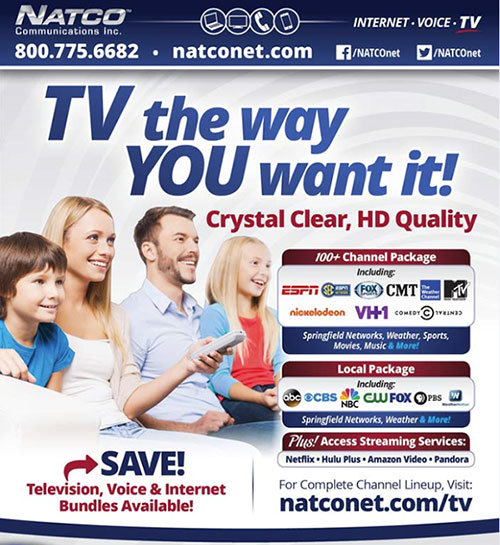 ---
Go to the Extreme with the Region's First Provider of 1Gig Internet!
NATCO is Region's First Provider of 1Gig Internet Service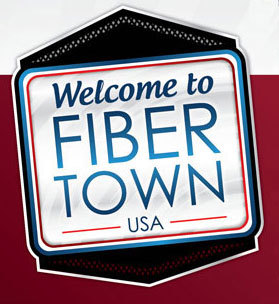 Do you or your family use multiple devices to access the Internet (computers, laptops, tablets, smart phones, smart TVs, gaming consoles, and streaming media devices)?
Does your business use the Internet for uploading/downloading large files or for online sales?
NATCO's new Extreme 1 Gig Internet is the perfect solution to meet your bandwidth needs. NATCO is the REGION'S FIRST PROVIDER of 1Gig (Gbps) Internet. Extreme 1Gig/Gbps Internet service is now available in all areas of the NATCO service area with fiber access.*
Extreme 1 Gig Internet is available two ways:
1 Gig Internet only.
Extreme bundle with Television (100+ channels), Nationwide Unlimited Voice (local and long distance) and Unlimited Calling Features (caller ID name & number, call waiting, call forwarding & more!).
For more information on NATCO's Extreme 1Gig Bundle, visit: http://natconet.com/special-offers or call 800.775.6682 today!
*Call for specific location-based availability & details. Some restrictions may apply.
---
NATCO Cellular Takes the Cake!

NATCO offers 4G LTE Simple Shared Cell Plans that include Unlimited Talk & Text along with Data for your group to share. Choose the plan that's right for you! Compare NATCO's Simple Shared Plans with other cellular plans from major carriers*. You'll quickly see that NATCO Cellular plans take the cake!
You can add a tablet or hot spot data access to cell plans for only $10 per month. Additional phones can be added to the plan for only $20 per month/per line. iPhone tethering is also available.
We'll make switching easy. Come by NATCO today to check out the latest cell phones and to talk to us about signing up for a money-saving Simple Shared Cell Plan.
*NATCO uses a national 4G LTE cellular network to provide service. View coverage map.
---
Stafford Joins NATCO Staff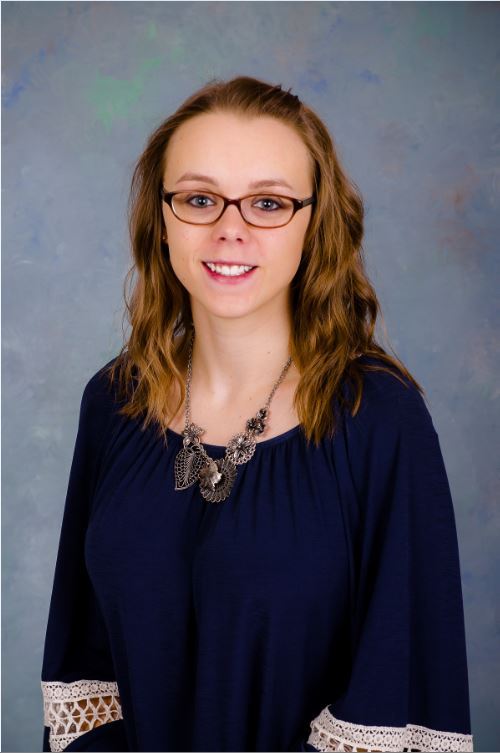 Kayla Stafford
Computer Specialist
Kayla Stafford has joined the staff of NATCO Communications as Computer Specialist. She will apply her expertise in technology to assist customers in troubleshooting Internet connectivity issues and providing internal technology support. Stafford is a graduate of Flippin High School and University of Arkansas Little Rock. She received her Bachelor of Arts in Professional and Technical Writing and French with a minor in Information Technology and Certificate in Web-Mobile Design and Development. She and her husband Eric live in Yellville. In her leisure time, she enjoys reading, spending time outdoors with her dogs and antiquing.
---
Six Receive 2016 South Shore Academic Scholarships
Six graduating seniors from area high schools are recipients of the 2016 South Shore Foundation Academic Scholarships of $1,000 each. South Shore Foundation is the charitable foundation of NATCO Communications in Flippin. School administration officials select their school's recipients from applicants who demonstrate a financial need and have an excellent record of academic performance.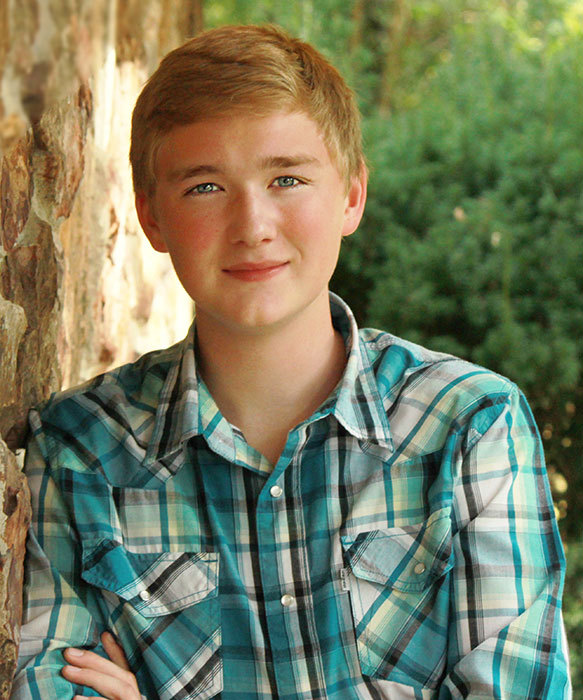 Kody Lane McBee of Bergman High School is an Honors Graduate active in tennis, Key Club, Future Business Leaders of America (FBLA), Tech Club, EAST, Student Council, and Boone County Youth Leadership Academy. He plans to attend Arkansas Tech University and study Business Management.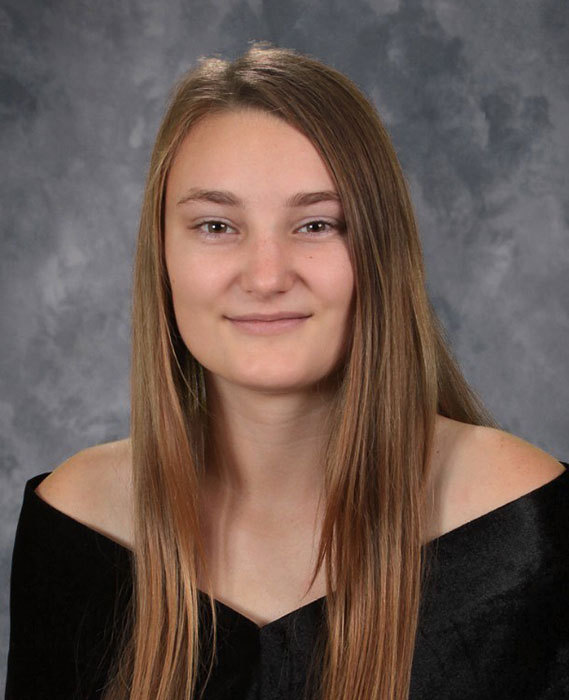 Alison Leigh Swanson of Bruno-Pyatt High School is Salutatorian and active in basketball, Marion County Youth Leadership, BOSS (Business Opportunities for Student Success) Club and Interact. She plans to attend Arkansas State University in Mountain Home and study Business Management.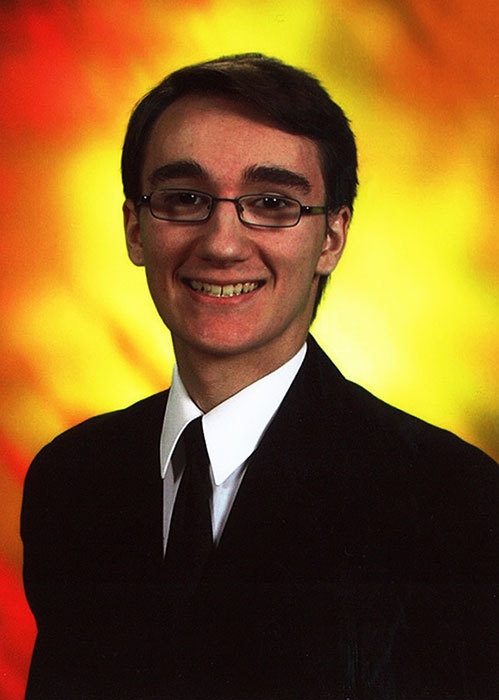 Richard Kenton Mays of Flippin High School served as Class Vice President and participated in National Honor Society, Interact, Arkansas Governor's School, drama, Quiz Bowl, FBLA and bowling. He plans to attend University of Arkansas at Fayetteville and study Engineering.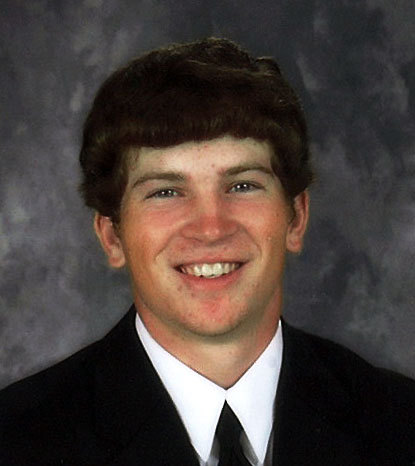 Trey McKinley Rogers of Lead Hill High School was selected All State in golf and All Conference in basketball and baseball. He participated in Future Farmers of America and Student Council. He plans to attend University of Central Arkansas and study Exercise Science and Nutrition.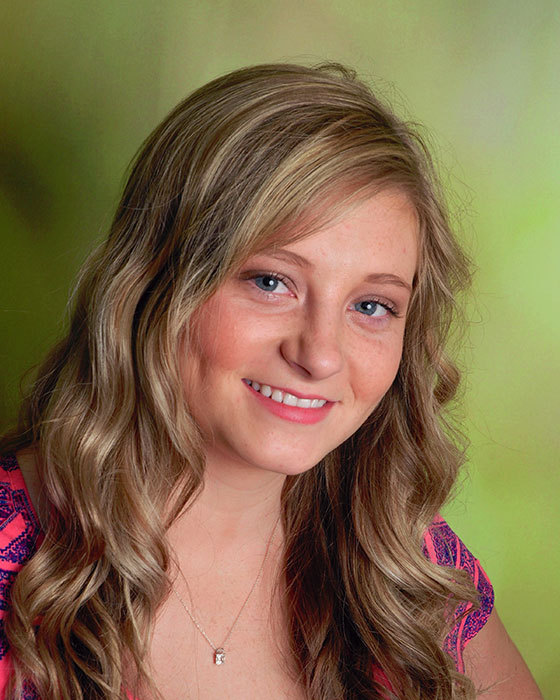 Paige Nicole Roberts of Omaha High School was active in FBLA and a recipient of both district and state awards. She plans to attend North Arkansas College and study Computer Science and Graphic Design.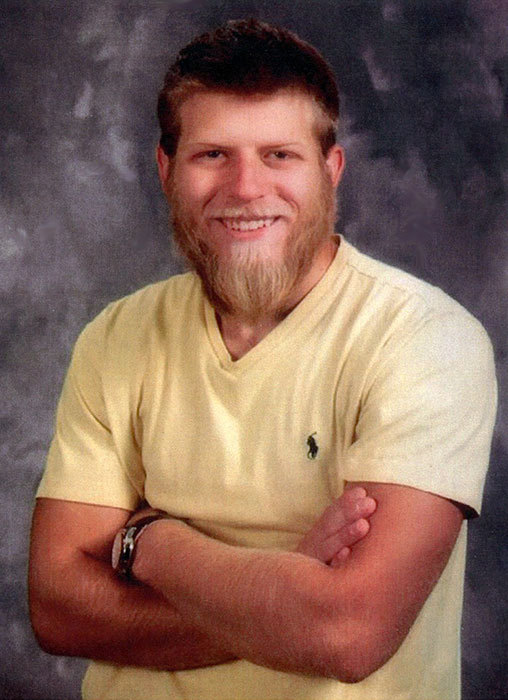 Aaron Matthew Kerwood of Yellville-Summit High School was All Region in band and the recipient of the Economics Departmental Award. He participated in Yellville Environmental Awareness Club, Fellowship of Christian Athletes and varsity baseball. He plans to attend Arkansas Tech University and study Engineering.
South Shore Foundation is the charitable arm of NATCO Communications, a locally-owned and operated, independent telecommunications company established in 1951. South Shore Foundation awards scholarships for academic achievers in each area school district and promotes education for all ages. It is a nonprofit organization working to enhance the quality of life in the South Shore - Bull Shoals - Arkansas region. For more information about the South Shore Academic Scholarship program or the foundation, call 870.453.3333 or visit the website at southshore.com.
---
---
NATCO Announces March Mania Contest Winners



Rich Norcross




1st Place


Linda Kraft
2nd Place


Jim Hilton
3rd Place

NATCO Communications is pleased to announce the winners of the Pick-It March Mania college basketball contest. Out of over 75 participants in the community, Rich Norcross earned the most points in the contest and was awarded a 32-inch television. Linda Kraft came in second place and received a $50 Visa gift card, and Jim Hilton finished in third and won a Razorback grill set.
Contest participants were invited to pick who they predicted to win the NCAA men's college basketball championship tournament games and earned points for each game they picked correctly. The contest was conducted online and sponsored by NATCO. The March Mania contest ended after the Villanova Wildcats beat the North Carolina Tar Heels to win the championship game.
---
Lifeline Program Expanding to Include Broadband Service
Lifeline is designed to make communication services available to qualifying low-income customers. The Lifeline program currently assists in providing discounted voice service. The FCC voted in March 2016, to expand the Lifeline program to include broadband Internet services. A launch date for the new broadband assistance program has yet to be determined, but is coming in 2016! NATCO will provide further details on the broadband assistance program as information becomes available.
Currently, through the Federal and State of Arkansas Lifeline program, eligible low-income or disabled consumers can receive a credit on their monthly telephone bill when they participate in the Lifeline program. The cost reduction may vary depending on each customer's eligibility and applies only to a single telephone line at the qualifying consumer's principal residence.
The Lifeline program currently makes local voice service available to qualifying low-income customers for only $8.90 per month – before taxes & fees. The program will also provide discounted broadband service in the coming months.
Are you eligible?
To qualify for NATCO's Lifeline service, a consumer's household income must be at or below 135% of the Federal Poverty Guidelines for a household of that size OR a consumer must participate in one of the following programs:
Food Stamps
Medicaid
Federal Public Housing Assistance (FPHA) or Section 8
Low-Income Energy Assistance Program (LIHEAP)
National School Lunch Program's Free Lunch Program
Temporary Assistance to Needy Families (TANF)
Supplemental Security Income (SSI) (Not the same as Social Security Benefits)
More information about the Lifeline program and an application for enrollment (PDF) can be found at http://natconet.com/ or call NATCO at 800.775.6682 for details.
---
Lifelong Learning and Technology
Pew Research Center Article – March 22, 2016
A large majority of Americans seek extra knowledge for personal and work-related reasons. Digital technology plays a notable role in these knowledge pursuits, but place-based learning remains vital to many and differences in education and income are a hallmark of people's learning activities.
http://www.pewinternet.org/2016/03/22/lifelong-learning-and-technology/
---
NATCO Communications Promotes Mark Principato to Internet Supervisor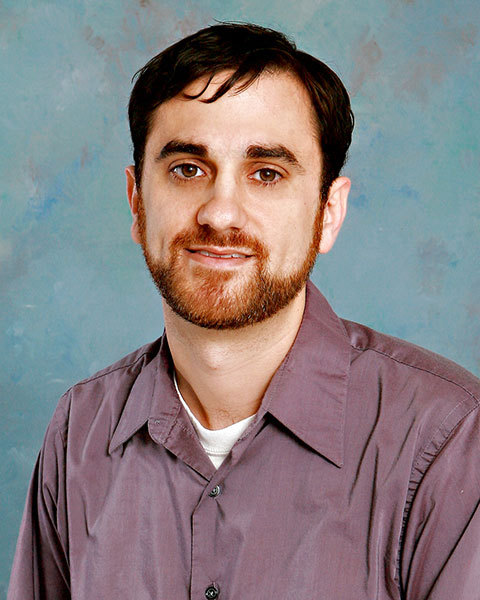 Mark Principato
IT Supervisor
NATCO Communications has announced the promotion of Mark Principato to Information Technology (IT) Supervisor. His primary responsibilities include oversight and development of the IT Department and infrastructure and the supervision of the Internet team.
Principato, who has been with the company for 13 years, received his Bachelor of Science degree in Information Technology from the University of Phoenix and a Certificate of Cisco Networking from Arkansas State University in Mountain Home. Mark, his wife Monica and their two sons reside in Flippin. In his free time, he enjoys photography, bee keeping and learning about new technology.
---
Employment Opportunities
Customer Sales Representative
The ideal candidate will possess outstanding communication skills, including articulation, grammar and persuasion, customer service etiquette, and interpersonal skills. This position will generate revenues through telemarketing, cold calling, prospecting and networking; maintain sales goals and meet quotas. Must have proven outbound calling experience. This position will be discussing telephone, Internet, television, and more. Must be a positive, outgoing, results-oriented team player with the ability to handle stressful situations. Minimum base rate plus commission and work from home a possibility. Please send resumes to Human Resources, PO Box 1162, Mountain Home, AR 72654. Equal Opportunity Employer (EOE).
Computer Technician
Must have intermediate/advanced understanding of personal computers and a basic/ intermediate understanding/experience with IBM iSeries400 operation. Must have strong background in SQL report building in an iSeries 400 environment. Must have experience in Linux based mySQL database creation and reporting. Must have basic/intermediate understanding of wide area networks (WANS) and local area networks (LANS) along with the protocols that enable communication over both, including TCP/IP. Must have the ability to install, configure, maintain and troubleshoot personal computer software and hardware. Must have familiarity with telecommunications technologies including metro-Ethernet and T1/DS3/xDSL. Telecommunications industry background a plus. Please send resumes to: Human Resources, PO Box 1162, Mountain Home, AR 72654. An Equal Opportunity Employer (EOE).
OSP/Design/Communication Engineer
Qualified applicant must have an advanced level of outside plant design knowledge and be capable of designing outside plant work orders. Must have a knowledge of telephone industry standards, accessing, reading and interpreting mechanized assignment records, PC applications, and OSP record and/or computer aided drafting systems. Knowledge is also required in understanding infrastructure plans (highway, sewer, bridge, etc.) and survey information for the elimination and prevention of conflicts with existing and proposed underground, site obstacles, and for proper installation location within easements and public right of way. This individual must be knowledgeable with all municipal and government requirements of work. BS degree in Electrical Engineering preferred but a combination of education and telecommunication experience in engineering will be considered. Please send resumes to Human Resources, Northern Arkansas Telephone Company, PO Box 209, Flippin AR 72634. An Equal Opportunity Employer (EOE).
Installation and Repair Technician
Telecommunications Installation and Repair Technician needed in Flippin, AR. Must be able to work with the public and maintain the confidentiality and accuracy of records. The ideal candidate will have I&R experience, including experience with ADSL, Ethernet Services, Fiber / Fiber Splicing and other digital services. This job will also require installing and repairing outside plant facilities, both buried and aerial. Strong computer/internet skills a plus. Please forward resumes to Human Resources, PO Box 209, Flippin, AR 72634. An Equal Opportunity Employer (EOE).
---
Connect with NATCO on Social Media
By connecting with NATCO on Social Media, you'll be among the first to learn about new services and special offers from NATCO Communications as well as the latest tech news and company announcements. You may even catch a post from other NATCO customers, like this one from Wildcat Shoals Resort about NATCO's Fiber-To-The-Home (FTTH) service: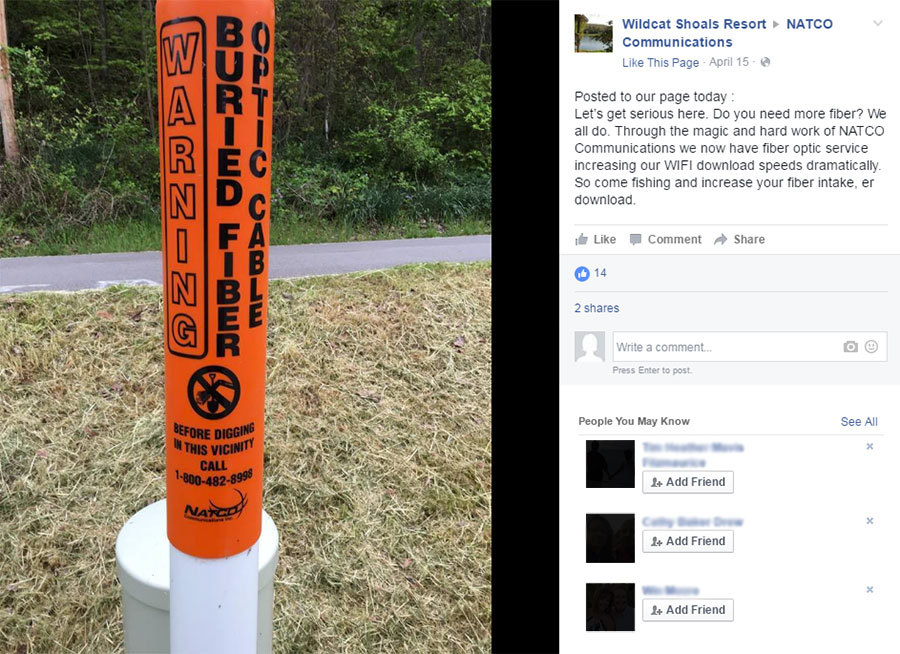 Check us out on Facebook: facebook.com/NATCONet and Twitter: twitter.com/NATCOnet.
---
We're Here for You!
Whether you want to know more about a NATCO service, need an explanation about your bill, or need to report a service outage, we're here to help!
How to Reach Us...
Customer Service & Business Office
In Flippin: 453.8800
Outside Flippin: 1.800.775.6682
Office Hours: 8am - 5pm Monday through Friday
Repair Service
In Flippin: 453.8821
Outside Flippin: 1.800.775.6682
Internet Technical Support
All Areas 24/7: 1.888.276.8059
Call NATCO Customer Service at 453.8800 or toll free 800.775.6682 for information on scheduling new service or repair on Saturday or after normal business hours.
---