October 2016 Enewsletter
---
Size It Up! Home or Business: Every Customer Gets Our Very Best

Business Class: Speed, Quality & Service - FOR YOUR HOME!
Unlike other providers whose fastest internet speeds are only available to business customers, NATCO offers business AND residential customers in select areas the SAME great, reliable Fiber-To-The-Home (FTTH) network with speeds CERTIFIED up to 1GIG (1,000Mbps)!
For residential customers, the fastest speed available from cable providers is up to 150Mbps.
Dare to compare and you'll find NATCO's FTTH service is an outstanding value for your home or business. We'll be glad to help you size up your current internet bill and compare it to the services & speed available with NATCO. Call us at 800.775.6682.
Sign up before December 30, 2016, for NATCO's 1Gig FTTH Internet service and receive one FREE month's service and FREE activation.*
Mention promo code Apples2Apples3.
*Contact NATCO for availability at your specific location and offer details.
---
NATCO's Fiber Town Team Visits AmmoZone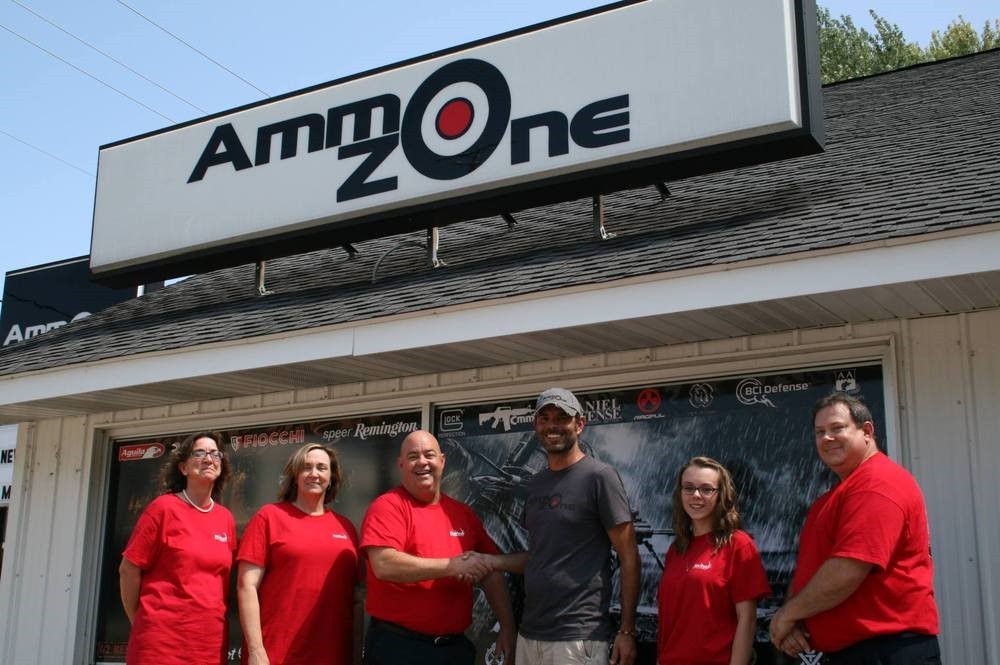 Grant Dearmore of AmmoZone Corporation is one of many Flippin customers to choose NATCO's new 1Gig FTTH service. NATCO's Fiber Town Team enjoyed our visit to AmmoZone and we recommend all our friends and neighbors check it out. We are proud to be their FTTH provider! Pictured left to right: Sharon Szuba, Teresa Garner, Tim McEuen, Grant Dearmore of AmmoZone, Kayla Stafford and Robert Belyea.
---
Smart Cellular Deals
FREE Service & FREE Data + Super Savings on NEW 4G Phone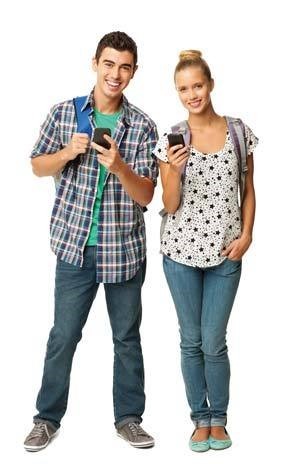 3 Months' FREE Service
Sign up for a NEW 4G LTE Simple Shared Plan or UPGRADE to a 4G LTE Simple Shared Plan and receive three month's access line credit on your primary and subsequent subscriber lines.
NOTE: This promotion CAN be combined with the $4.99/$9.99 EXTRA Device Credit. No other promotions or special offers will apply.
Get FREE data for the rest of your life!
Subscribe to a new 4G LTE plan or upgrade your existing plan to a 4G Simple Shared Plan and receive data FREE FOR LIFE. On plans up to 6GB, receive 1 extra GB for free. On 12GB and 18GB plans, receive an additional 2GB free each month.
NOTE: Offer valid on phones financed through NATCO's EXTRA Program or for customers transferring their current devices to a NATCO 4G Simple Shared Plan.
New 4G phone for as little as $4.99 per month
SAVE on your first twelve (12) EXTRA Program device installments. Devices with a retail cost of $599.99 or less will be $4.99 for the first 12 monthly installments and devices that have a retail cost of $600.00 or greater will be $9.99 for the first 12 monthly installments. Now is the perfect time to get the new phone you want at a price you'll love!
NOTE: This special offer is valid for all eligible EXTRA Device Installment Plans. This promotion can ONLY be combined with the "Free Data for Life" or "3 Months Free Access" promotion.
For more information and help switching from your current cellular provider, contact NATCO Customer Service at 800.775.6682 or stop by the main office in Flippin. Our team will help make the transition easy!
---
Help Improve Accessibility for NATCO Customers
Communication Services for Customers with Disabilities
If you, or someone in your household, has a hearing, vision, movement, manipulative, speech, cognitive, or similar disability, we invite you to provide information and suggestions on how NATCO can better address the needs of our customers with disabilities.
Your feedback will help us improve the communications services we offer. To provide us with your suggestions, please complete the questionnaire using the PDF form available for download (print out and complete).
Your information can be submitted three ways:
Mail your completed form to P.O. Box 209, Flippin, AR 72634
Deliver your completed form to NATCO's main office at 301 East Main Street, Flippin, AR
Provide your answers via phone by calling 800.775.6682.
Should you have accessibility issues, please contact our Customer Service representatives at 800.775.6682. For the hearing impaired, Arkansas Relay Service (ARS) is available 24 hours a day, 7 days a week. There is no extra charge for using ARS.
Dial 711 (available nationwide) or Voice: 1-800-285-1121
TDD/TTY: 1-800-285-1131
ARS Customer Service: 1-800-285-7192
For more information on NATCO Customer Accessibility visit: natconet.com/accessibility
We look forward to receiving your suggestions. Thank you!
---
NATCO Welcomes Lisa Matusiak!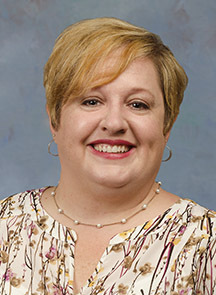 Lisa Matusiak has joined the team at NATCO Communications, Inc. (NATCO) in the position of Business Analyst. Matusiak has over 15 years of experience in organizational leadership, education and training, project lifecycle management, technology management, and technical and business analysis. Prior to joining NATCO, Matusiak held a number of positions with CenturyLink in Monroe, Louisiana, most recently Lead IT Project Manager with the strategic Management Office.
Matusiak earned her Bachelor of Science in Management and Masters of Business Administration (MBA) from Indiana Wesleyan University. She has received additional training as a Certified Project Manager, Certified Scrum Master, Six Sigma Green Belt Certified, and Emerging Leaders Certification.
She and her husband Matthew have two children and reside in Mountain Home. In her spare time she enjoys camping, boating and gardening and teaching youth at St. Peter the Fisherman Catholic Church.
---
Check Out NATCO's New Television Guide - Now Available
Drop by the main office in Flippin and pick up an updated television channel guide, or view the updated guide online (PDF) here.
---
Watch Every Game with NFL Game Pass
Did you miss your favorite football team playing on Sunday? With NFL Game Pass, replay every game including the playoffs and Super Bowl so, you never miss another sack, touchdown or field goal.
Have limited time to catch the game? NFL Game Pass allows you to watch condensed games in about 45 minutes. Want to hear your local radio broadcast? Listen to live home-or-away audio streaming online.
NFL game pass is available to subscribers for $99.99 with access until July 31, 2017.

---
---
SAVE THE DATE! "Gimme Fiber" Day
Friday, November 4th 11am – 2pm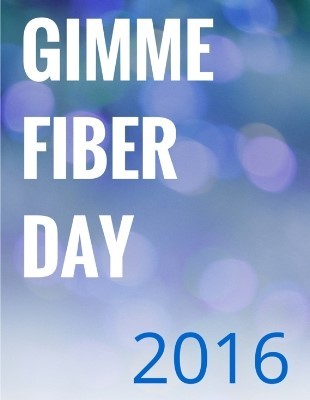 On Friday November 4th, NATCO will celebrate "Gimme Fiber" Day, an annual event created by the FTTH Councils to showcase how Fiber-To-The-Home (FTTH) technology has positively impacted communities across the world.
To commemorate "Gimme Fiber" Day, NATCO will be serving FREE hot dogs and offering demonstrations of our FTTH services. Stop by our main office in Flippin and help us celebrate from 11am to 2pm.
---
Communications With a Heart - Jeans for a Cause
To say we get excited about the idea of a casual Friday around our office is an understatement. Who doesn't enjoy being able to end the work week in their favorite pair of jeans?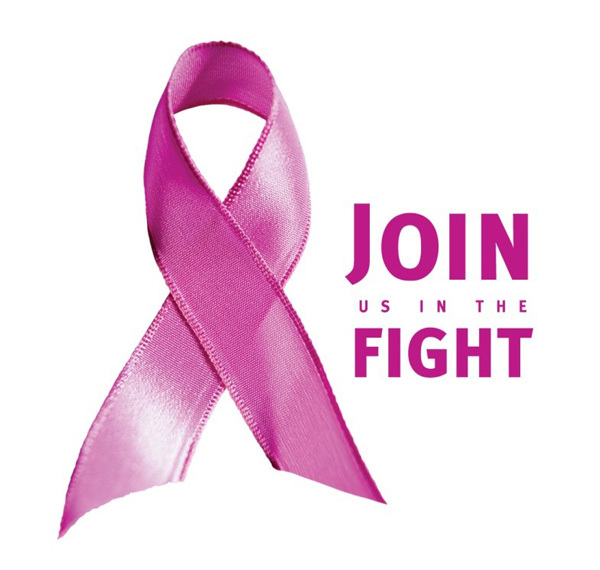 The staff at NATCO found a great way to parlay spending their day in comfortable denim to a great way of raising funds for a special cause. Participants decided they would donate $5 to be able to wear their jeans on a Friday in October, or they would donate $15 to be able to wear them for all four Fridays in the month. Simple? Yes. Effective? Very! During the past four years of what we now call wearing "Jeans for a Cause" and selling a few t-shirts and bracelets along the way, the staff of NATCO has proudly donated just over $1,365 to the Susan G. Komen Foundation.

We plan to continue to support breast cancer awareness by wearing pink on Friday, October 21st! Please join us!
This year, we are recognizing another worthy and special cause. October is also National Domestic Violence Awareness Month and Serenity, Inc., our local shelter, will become our beneficiary. Unfortunately there is a need to be met, and we hope that by simply wearing our jeans we can help Serenity raise awareness and fund needed programs and education.
We are extremely proud of the voluntary efforts by everyone at NATCO Communications. Follow these links to learn more about how you can help or donate!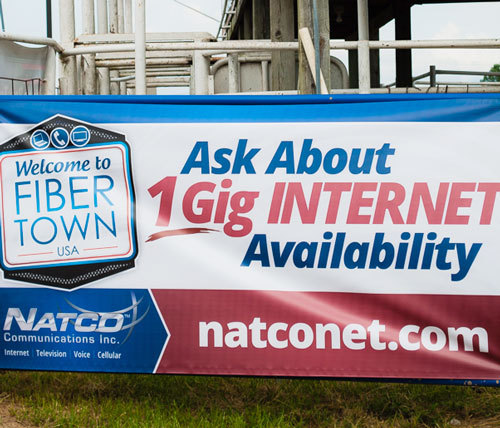 NATCO supported the recent Pink for Peitz Rodeo held to raise money and awareness for the Peitz Cancer Support House, a community outreach of Baxter Regional Medical Center.
---
NATCO Television Lineup Now Includes AMC!
Just in time for the Walking Dead Season Premier on October 23rd, NATCO's 100+ Channel lineup now includes AMC.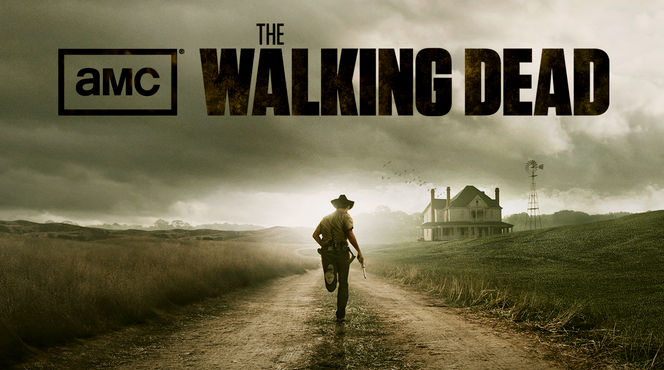 For more information on NATCO TV, call us at 800.775.6682 or visit natconet.com/television.
---
NATCO Sponsors 5K Run
NATCO is proud to be the sponsor of the Bull Shoals Colorama 5k Color Run to be held Saturday, Oct 22 beginning at 8 a.m. at the Old Harp's parking lot. Entry fee is $10 for 6-12, $25 for 13 and up (under 6 free).
To register, e-mail the Bull Shoals White River Chamber at havefun@bullshoals.org.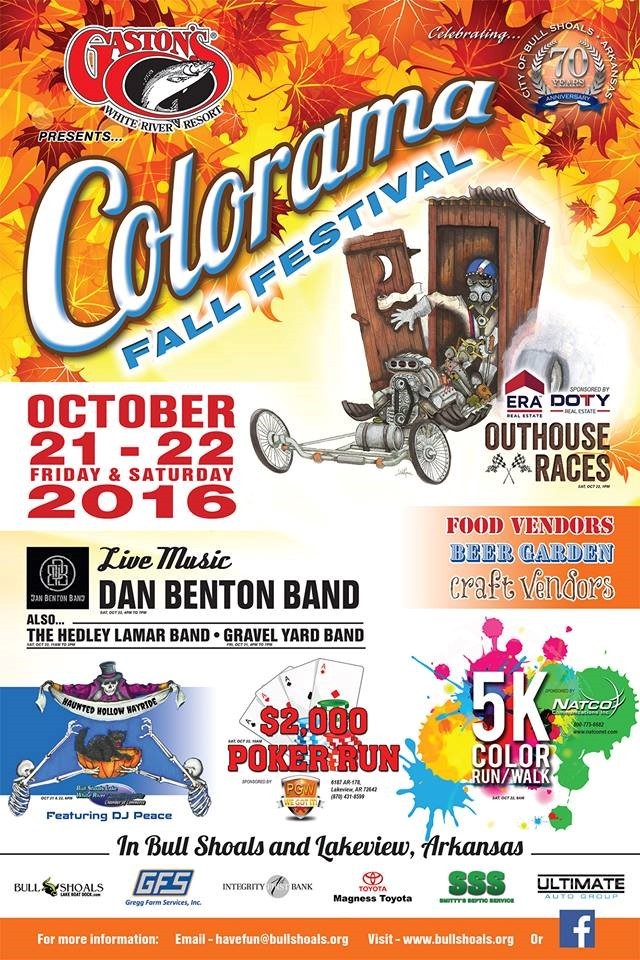 ---
NATCO Webmail Upgrade
We recently upgraded NATCO Webmail. Users of webmail will enjoy these new features including:
Cloud-based storage
Faster message processing
Easier navigation
Enhanced security
Webmail is easily accessible through the NATCO website. Just select Webmail Login under the Account Access menu to check your email from anywhere.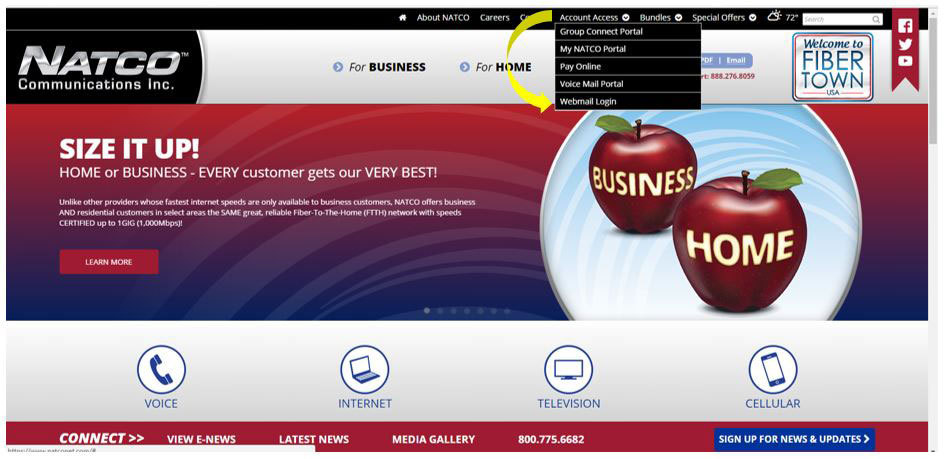 ---
Join our Team! NATCO Career Opportunities
Installation and Repair Technician
Full-Time or Part Time
Telecommunications Installation and Repair Technician needed in Flippin, AR. Must be able to work with the public and maintain the confidentiality and accuracy of records. The ideal candidate will have I&R experience, including experience with ADSL, Ethernet Services, Fiber / Fiber Splicing and other digital services. This job will also require installing and repairing outside plant facilities, both buried and aerial. Strong computer/internet skills a plus. Please forward resumes to Human Resources, PO Box 209, Flippin, AR 72634. An Equal Opportunity Employer (EOE).
OSP/Design/Communication Engineer
Full-Time
Qualified applicant must have an advanced level of outside plant design knowledge and be capable of designing outside plant work orders. Must have a knowledge of telephone industry standards, accessing, reading and interpreting mechanized assignment records, PC applications, and OSP record and/or computer aided drafting systems. Knowledge is also required in understanding infrastructure plans (highway, sewer, bridge, etc.) and survey information for the elimination and prevention of conflicts with existing and proposed underground, site obstacles, and for proper installation location within easements and public right of way. This individual must be knowledgeable with all municipal and government requirements of work. BS degree in Electrical Engineering preferred but a combination of education and telecommunication experience in engineering will be considered. Please send resumes to Human Resources, Northern Arkansas Telephone Company, PO Box 209, Flippin AR 72634. An Equal Opportunity Employer (EOE).
Customer Sales Representative
Full-Time or Part Time
The ideal candidate will possess outstanding communication skills, including articulation, grammar and persuasion, customer service etiquette, and interpersonal skills. This position will generate revenues through telemarketing, cold calling, prospecting and networking; maintain sales goals and meet quotas. Must have proven outbound calling experience. This position will be discussing telephone, Internet, television, and more. Must be a positive, outgoing, results-oriented team player with the ability to handle stressful situations. Minimum base rate plus commission and work from home a possibility. Please send resumes to Human Resources, PO Box 209, Flippin, AR 72634. Equal Opportunity Employer (EOE).
Computer Specialist
Full-Time or Part Time
Must have intermediate/advanced understanding of personal computers and basic business software. Must have knowledge of wide area networks (WANS) and local area networks (LANS) including Ethernet-based transport. Experience in a Cisco and/or Linux environment a plus. Must have the ability to install, configure, maintain and troubleshoot computer software. Must be able to install, configure, maintain and troubleshoot Server installations in Linux and Windows environments. Must have a familiarity with telecommunications technologies such as T1/T3/xDSL/microwave and fiber optic access. Must be comfortable interacting with customers and fellow employees about computer and Internet repair techniques over the phone or in person. Please forward resumes to Human Resources, PO Box 209, Flippin, AR 72634. An Equal Opportunity Employer (EOE).
Internet Help Desk Technician
Full-Time or Part-Time
Internet help desk technician needed to work on intermediate to advanced problems with Internet access, email setup and PC problems. Must be able to explain complex steps and situations over the phone. A strong knowledge and understanding of Microsoft, Macintosh, iOS, android and other operating systems is a plus. Needs to understand and troubleshoot networking computers with switches, modems, routers and firewalls. Please send resumes to Human Resource, Northern Arkansas Telephone Company, PO Box 209, Flippin, AR 72634. EOE (Equal Opportunity Employer)
---
Visit NATCO's Staff & High-Tech Trailer at Upcoming Events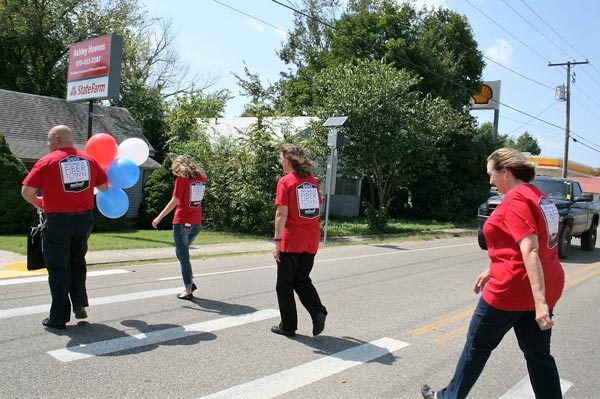 The NATCO staff will be participating in several upcoming community events. We invite you to stop by and visit with our team, tour our high-tech trailer and experience the latest in communications technology.
We look forward to seeing you:

October 7th & 8th (Friday & Saturday) – 2016 Turkey Trot
On the square in Yellville
October 15th (Saturday) - 2016 Hillbilly Chili Cook-Off
Lakeview at Upper Bull Shoals-White River State Park
October 22nd (Saturday) - 2016 Colorama
Bull Shoals
---
Let's Get Social: Connect with Us on Facebook & Twitter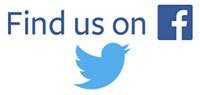 By connecting with us on Social Media, you'll be among the first to learn about new services and special offers from NATCO Communications as well as the latest tech news and company announcements.
Check us out on Facebook: facebook.com/NATCONet and Twitter: twitter.com/NATCOnet.
---
Need Help? We're Here for You!
Whether you want to know more about a NATCO Communications service, need an explanation about your bill, or need to report a service outage, we're here to help!
How to Reach Us...
Customer Service & Business Office
In Flippin: 453.8800
Outside Flippin: 1.800.775.6682
Office Hours: 8am - 5pm Monday through Friday
Repair Service
In Flippin: 453.8821
Outside Flippin: 1.800.775.6682
Internet Technical Support
All Areas 24/7: 1.888.276.8059
Call NATCO Customer Service at 453.8800 or toll free 800.775.6682 for information on scheduling new service or repair on Saturday or after normal business hours.
---