October 2017 Enewsletter
---
Discover Your
Solutions
with NATCO!
More Options, More Possibilities, Better Solutions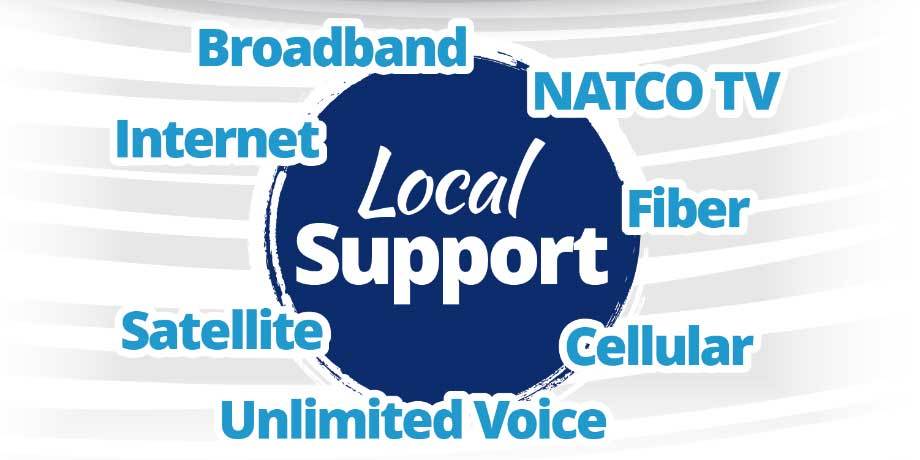 Providing communications solutions for our friends and neighbors is the heart of what we do at NATCO. It's not only our job; it's our passion. We enjoy meeting customers and helping them discover the best solutions based on their individual needs.
"We could not be happier with NATCO. We enjoy fast internet, all of our favorite television channels, and unlimited long distance on one simple bill. NATCO's team is made up of local people who know their customers and understand how to provide great service in a rural area. They provide the best technology to customers and give back to the communities they serve."

Tim & Tina Kapsos, Diamond City
Because NATCO is a full-service communications company with multiple service lines, we offer flexibility that other providers can't match.
Convenience, flexibility, local service and support you can count on – that's the NATCO advantage!
Explore all the options and discover solutions for your home or business by contacting our Customer Care Team at 800.775.6682 or email: service@natconet.com.
| | | | | |
| --- | --- | --- | --- | --- |
| Misty | Tammie | Sharon | Laci | Tim |
---
Unlimited
Data. We have it. Come get it.
No More Overages! Data, Voice & Text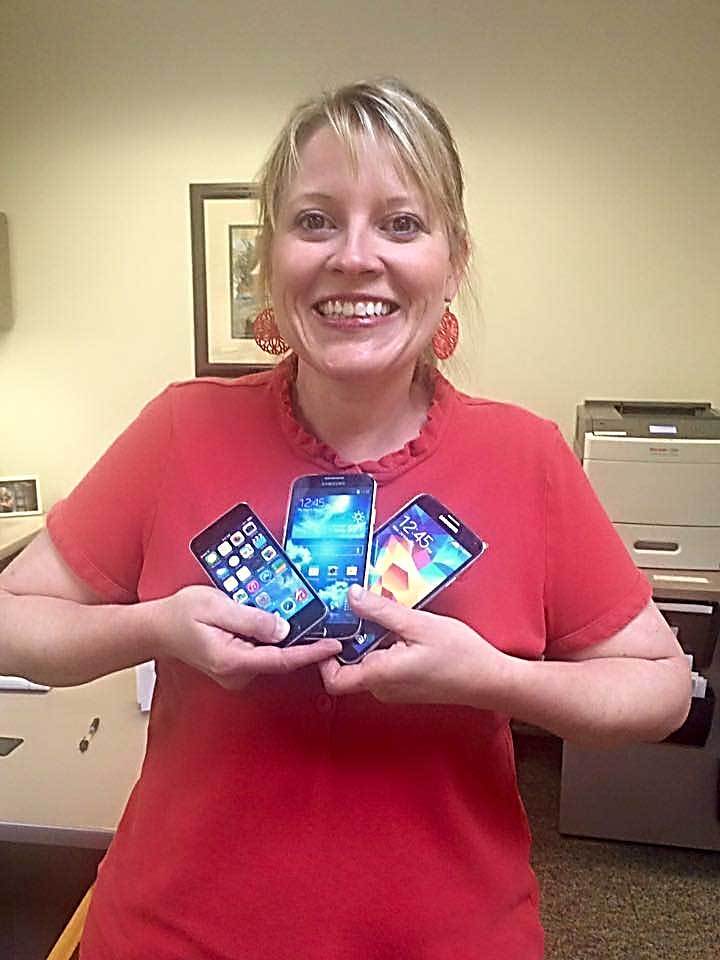 Come see Misty for a great deal on cellular
plans and phones. She'll hook you up!
NATCO now offers an Unlimited 4G Data, Voice & Text plan - $80/mo. for a single line or multiple user plans starting at $120/mo. (primary line + $20 per month per user).
We also have the hottest new devices starting at only $4.99 per month.
Call, email or stop in for details! 800.775.6682 or service@natconet.com
Details
---
Take us with you EVERYWHERE!
Download NATCO's SmartHub app for Android or iPhone and access your account info from anywhere.

With the SmartHub mobile App, you can receive notifications from NATCO, pay your bills, report problems with your service, and contact us, all from your phone.

Instructions on downloading the SmartHub App for Android and iPhone are featured on NATCO's website at:
https://www.natconet.com/SmartHub

Get the SmartHub App today and get connected!



---
Creative Arts Contest
Underway!
Honoring Our Talented Local Students
Students throughout the NATCO service area are currently participating in NATCO's annual Creative Arts Contest.
Each year, students in kindergarten through eighth grade from Flippin, Yellville-Summit, Bruno-Pyatt, Lead Hill, Omaha, and Bergman are invited to participate in the contest through their schools. Students submit drawings or essays they've written related to technology and communications.
Ask your child about their entry! We look forward to receiving some outstanding submissions again this year.
Winners will receive cash prizes, certificates and ribbons and will be treated to snacks at the upcoming awards ceremony to be held on Thursday evening, November 2, 2017.
Winning entries will be posted on our website, Facebook page and featured in an upcoming issue of the e-news.
Visit the Creative Arts Showcase, open to the public during our Gimme Fiber Day Celebration, Friday November 3rd from 11am to 2pm.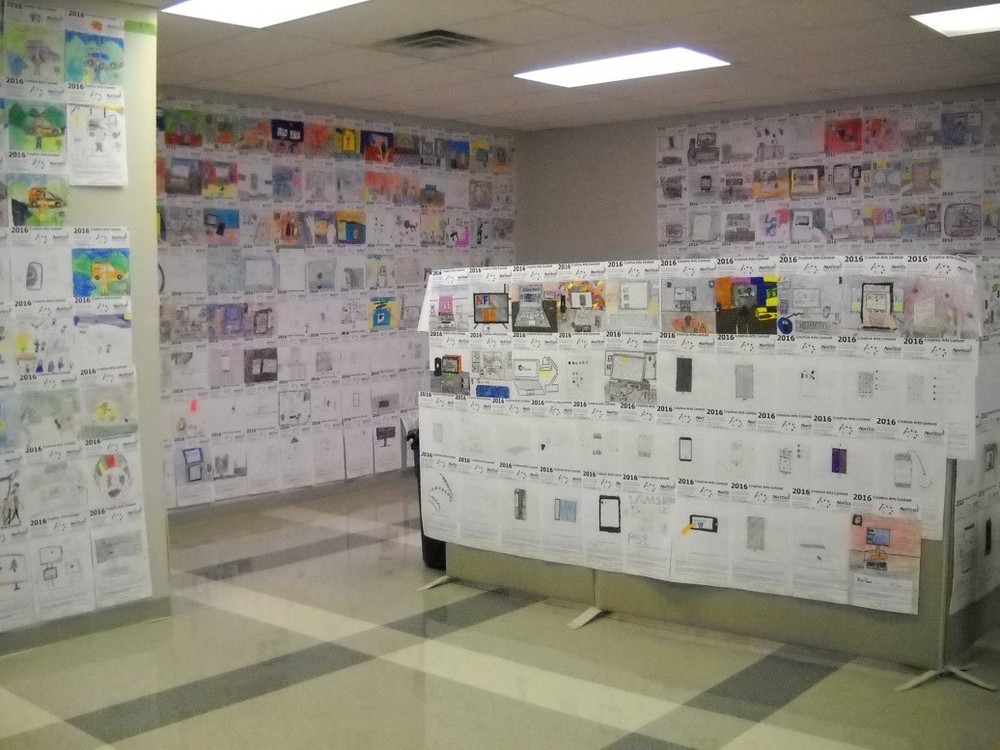 Pictured are the 2016 Creative Arts Contest entries on display during last year's awards event. Visit our Creative Arts Showcase, open to the public during our Gimme Fiber Day Celebration, Friday November 3rd from 11am to 2pm.
---
Celebrating
Gimme
Fiber Day
Join Us for a Gimme Fiber Party – Friday November 3rd
The FTTH Councils Global Alliance (FCGA) designates November 4th as Gimme Fiber Day, an annual event created to showcase how fiber has positively impacted communities across the world and what policymakers around the globe can do to help advance the roll-out and take-up of fiber optics.

The date for the annual celebration of fiber optics was selected as it corresponds with the birthday of the man who changed the way the world communicates, Professor Charles Kao.

To commemorate Gimme Fiber Day, NATCO is hosting a celebration (one day early).

Join Us: Friday, November 3rd from 11am to 2pm at our main office in Flippin for FOOD, FUN, PRIZES & DEALS on Fiber Services! Test Drive 1Gig Fiber Internet and NATCO TV.

Friday
November 3
11am - 2pm

CELEBRATE
Gimme
Fiber Day

Join Us!
NATCO Office
Flippin
---
NATCO
Welcomes
Three to Staff
Our Team is Growing to Serve You Better!
| | |
| --- | --- |
| Pete Stabile | Pete Stabile joins the staff as a Computer Specialist. Originally from Cornwall, New York, Stabile brings 18 years' experience to the position. Stabile has lived in the Twin Lakes area for the past 14 years, operating his own business as an IT consultant as well as owning his own automotive performance and repair shop. As a Computer Specialist, Stabile works on NATCO's internal computer systems, as well as with NATCO customers via phone to resolve computer issues which may impact their internet connectivity or system performance. |
| | |
| --- | --- |
| Adam Warrenfells | Adam Warrenfells joins the staff as a Computer Services Representative. Originally from Niceville, Florida, Warrenfells is an honor graduate of Pensacola State College. Warrenfells brings nine years' experience to the position, having previously worked locally as an IT manager and provided customer internet technical support. As a Computer Services Representative, Warrenfells works with NATCO customers via phone or on site to resolve computer issues which may impact their internet connectivity or system performance. |
| | |
| --- | --- |
| Jay Bonner | Jay Bonner joins the staff as the Resident Engineer. Bonner brings 27 years' experience to the position, having previously worked at Windstream Communications in Texarkana. Bonner is a former resident of the Twin Lakes Area. As NATCO's Resident Engineer, Bonner designs copper and fiber cable networks to new and existing customers in the NATCO service area. |
---
Fiber Town Team in the
Community
Stop and See Us at the Hillbilly Chili Cook-Off
NATCO's Fiber Town Team will be on-hand at the Hillbilly Chili Cook-Off on Saturday, October 21, 2017 at the Upper Bull Shoals-White River State Park, located on Hwy. 178 in Lakeview. NATCO will be there from 10am – 4pm.

While you're sampling the best chili in the state, come on over to our booth and say hello! We'd love to share details about our new services and the latest technology.
---
NATCO Volunteers at Bridge
Bash
Raising Awareness & Providing Hunger Relief
A team of NATCO volunteers assisted with the recent Bridge Bash benefiting the Food Bank of North Central Arkansas. Our team worked in conjunction with other volunteers to package meals which are distributed to area food banks throughout a nine-county region. During the one-day annual event, over $100,000 was raised to provide over 500,000 meals to hungry Arkansans.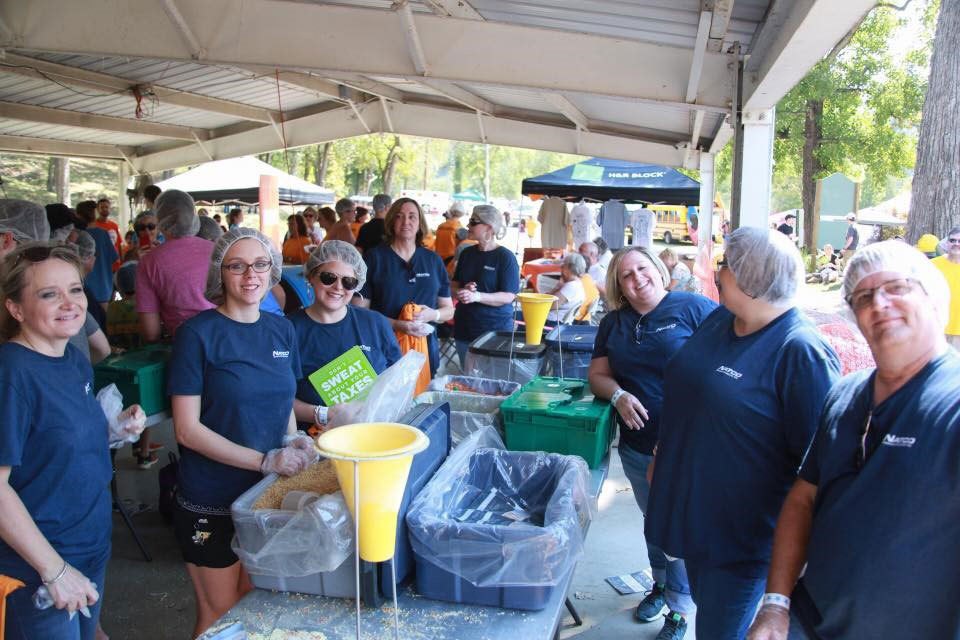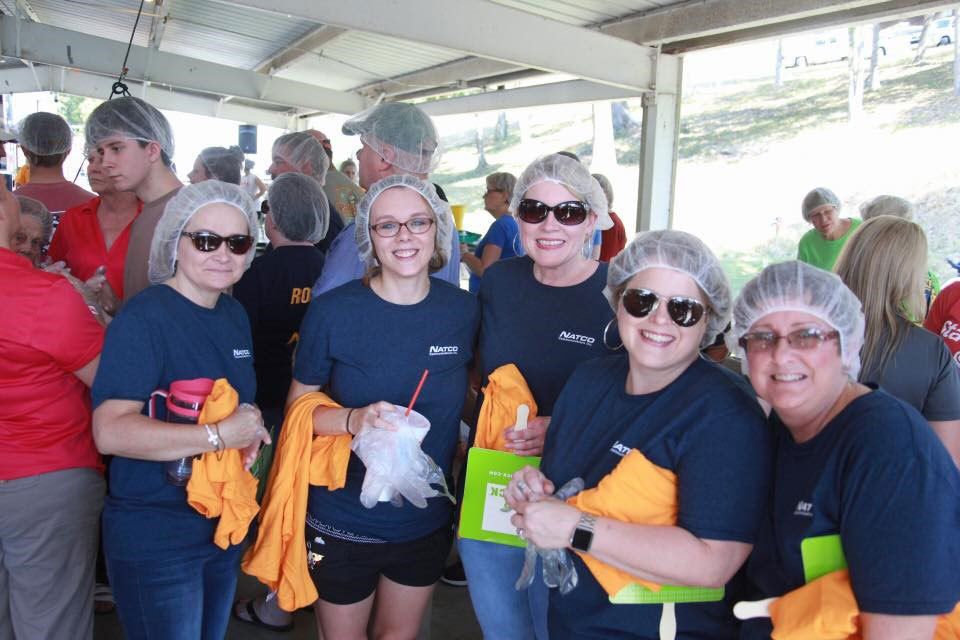 ---
Connect with NATCO on
Social Media
Facebook, Twitter, Instagram & YouTube
---
NATCO Sponsors Benefit
Rodeo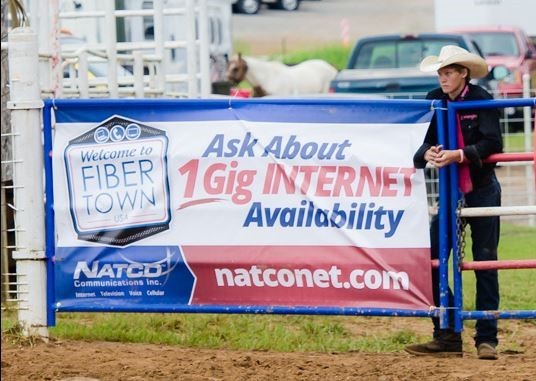 The annual Pink for Peitz Rodeo benefits the Peitz Cancer Support House, a community outreach of Baxter Regional Medical Center, providing comprehensive support services for cancer patients and their families. NATCO proudly sponsored this worthwhile event again this year.

---
Join Our Team!
NATCO is always looking for leaders—progressive, results-seeking individuals who want to collaborate with other team members and develop solutions to meet the needs of our customers. From customer service and sales to installation and repair, every member of our team plays an important role in our success.
"It's about finding the right people, not so much about filling a role."
Steven Sanders, Jr.
NATCO Communications President & General Manager
Resumes are always welcomed. We will gladly keep your resume on file and contact you in the event an opportunity becomes available.
Please submit your resume to: Human Resources, PO Box 209, Flippin, AR 72634.
NATCO is an Equal Opportunity Employer (EOE).
---
Local Support You Can Count On
Whether you want to know more about a NATCO service, need an explanation about your bill, or need to report a service outage, we're here to help!
How to Reach Us...
Customer Service & Business Office
In Flippin: 453.8800
Outside Flippin: 1.800.775.6682
Office Hours: 8am - 5pm Monday through Friday
Repair Service
In Flippin: 453.8821
Outside Flippin: 1.800.775.6682
Internet Technical Support
All Areas 24/7: 1.888.276.8059

Call NATCO Customer Service at 453.8800 or toll free 800.775.6682 for information on scheduling new service or repair on Saturday or after normal business hours.

SmartHub – Send us a message 24/7 from your SmartHub account!
---