February 2015 Enewsletter
---
Winter Storm Season Is Here!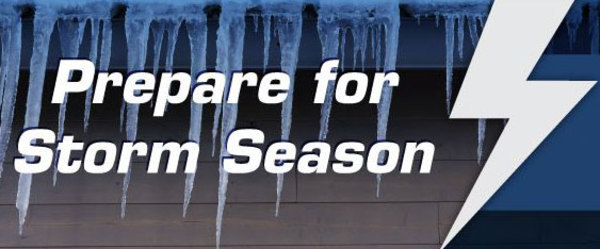 Now is the time to prepare for extended weather-related power outages. Is your family ready?
One item to have on hand is a corded, landline phone. These phones do not require electricity or batteries to operate.
When your cell phone battery is exhausted and you're unable to chisel through the ice on your vehicle to recharge it, a landline phone from NATCO can save the day!
Remember, cordless phones also require power to operate - so it's best to keep a standard, corded phone for use when the power is out.
NATCO wants to help you stay connected to family, friends and emergency services especially during storm season. For safety's sake, we urge you to have at least one corded phone. In fact, we'd like to give you one FREE!
Sign up for a new landline, unlimited long distance package or any new phone bundle before March 31st, and receive a corded phone ($29.95 value) as our gift.
Call NATCO today for more information and complete details at 800.775.6682.
---
Why Pay for TV You Don't Use?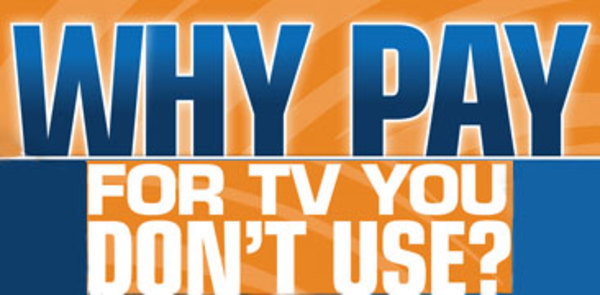 Take a close look at your cable or satellite bill. Are you watching all those channels you're paying for?
If you're unhappy with what you're paying monthly for TV, NATCO has a solution!
NATCO's $99 Complete Entertainment & Communications Package includes the telecommunications services you use most (Super High-Speed Internet, local phone, long distance, calling features, and TV), delivered via broadband fiber technology with clear, high-quality display and sound.
With NATCO, you'll get the local Springfield, MO stations you watch most frequently, plus some great TV classics and local weather.
NATCO's solution is expandable. With more channels coming soon, it's easy to add just the ones you want to watch.
For complete package details and availability, phone 800.775.6682 or visit natconet.com/special-offers.
---
---
Speed Into 2015 with NATCO Internet

Did you get a new computer, tablet, gaming device or Roku Streaming Media Player over the holidays? Too many devices and not enough Internet bandwidth? We can help!
Now is the perfect time to upgrade to NATCO's High-Speed Internet service and get the most out of your new technology.
With NATCO High-Speed Internet service, you never share your connection with your neighbors. Your speed is reliable and your Internet is ready when you are. There's no waiting or bogging down during peak usage hours.
NATCO's Internet is steady and dedicated exclusively to you. If you subscribe to cable Internet, when your neighbors are online checking Facebook, streaming a movie or playing an online game, your Internet connection suffers.
For a limited time, you'll get FREE Activation and NATCO's High-Speed Internet Service for $9.95 per month. This discounted price is good for the first six months of your contract period.
Call NATCO Customer Service at 800.775.6682 for complete details. We'll be happy to help you get connected.
---
Customer Accessibility - Tell Us MORE!

If you, or someone in your household, have a hearing, vision, movement, manipulative, speech, cognitive, or similar disability, we invite you to provide information and suggestions using the PDF form available for download (print out and complete).
The information you provide allows NATCO to better address the needs of our customers with disabilities and improve the telecommunications services we offer.
Your information can be submitted three ways:
Mail your completed form to P.O. Box 209, Flippin, AR 72634
Deliver your completed form to NATCO's main office at 301 East Main Street, Flippin, AR
Provide your answers via phone by calling 800.775.6682.
We look forward to receiving your suggestions. Thank you!
---
Join Our Team - Current NATCO Job Openings
Job Title: Outbound Telephone Sales Representative
Job Status: Full-Time
Job Summary:
The ideal candidate will possess outstanding communication skills, including articulation, grammar and persuasion, customer service etiquette, and interpersonal skills. This position will generate revenues through telemarketing, cold calling, prospecting and networking; maintain sales goals and meet quotas. Must have proven outbound calling experience. This position will be discussing telephone, Internet, television, and more. Must be a positive, outgoing, results-oriented team player with the ability to handle stressful situations. Minimum base rate plus commission and work from home a possibility. Please send resumes to Human Resources, PO Box 1162, Mountain Home, AR 72654. Equal Opportunity Employer (EOE).
Deadline for Application: 03/31/15
---
We Want Your Suggestions
We'd like to hear your ideas for improving the services and products we provide. Are there ways we can better serve you? What can we do better? What new product or service would you like NATCO to offer?
Email your suggestions to ideas@natconet.com.
Customers whose suggestions are implemented will receive a $25 credit on their NATCO account. We look forward to receiving your ideas!
---
Need Help? We're Here for You!
Whether you want to know more about a NATCO service, need an explanation about your bill, or need to report a service outage, we're here to help!
How to Reach Us...
Customer Service & Business Office
In Flippin: 453-8800
Outside Flippin: 1-800-775-6682
Office Hours: 8am - 5pm Monday - Friday
Repair Service
In Flippin: 453-8821
Outside Flippin: 1-800-775-6682
Internet Technical Support
All Areas 24/7: 1-888-276-8059
Call NATCO Customer Service at 453-8800 or toll free 800-775-6682 for information on scheduling new service or repair on Saturday or after normal business hours.
---
Like Us on Facebook for the Latest NATCO Info

If you haven't liked our Facebook page yet, check out: https://www.facebook.com/NATCONet
You'll find the latest info and special offers from NATCO as well as additional details about new services and products, tech news and community projects.
---