July 2015 Enewsletter
---
Experiencing DSL Speed Issues?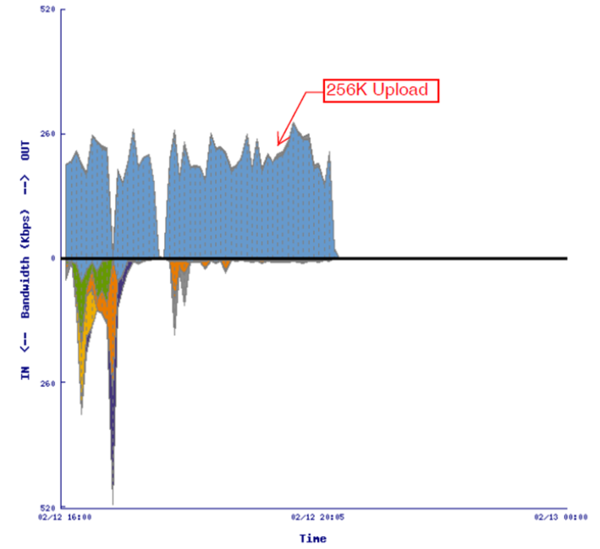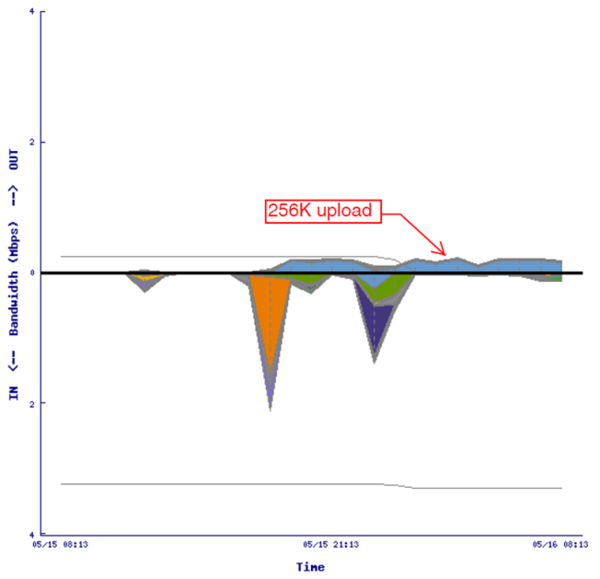 Upload Speed Causing Issues with Download Speed
How does consuming all of your upload bandwidth affect your download? Because when you download, you are also using your upload.
For example, when you visit a website and download a picture, that picture is split up into many packets of data which are sent one at a time.
First you request the picture (upload), and then it sends the first packet (download). Then you send the acknowledgement for receipt of the first packet and send a request asking for the second packet (upload). The next packet is then downloaded. This back and forth process continues until all data packets have been transmitted and the picture is fully downloaded. So even though you are technically downloading a file, you are still using the upload bandwidth to request that download.
When you consume all of your upload speed, your download requests that say "send me the next packet" begin to get delayed. This delay gives the appearance that your download is slowing to a crawl.
With broadband connections, the upload speed is typically a fraction of the download speed. This is typical of broadband connections, as it allows for faster downloads.
A new technology currently trending is cloud backup solutions for computers, mobile phones, and tablets. While this sounds great in theory, cloud backups can cause issues by consuming a large amount of upload bandwidth to put your files into the cloud. Devices and applications that auto-backup could be major culprits. Examples include:
iPhone / iPad auto backup of photos, videos
Android auto backup of photos and videos
Kindle auto backup of photos and videos
Mobile Apps that auto backup
Computer auto backup programs like Carbonite, DropBox and Google Drive to name a few
Uploading excessive and large videos to YouTube has caused issues for some
When trying to troubleshoot and find which device is causing your problem, it is best to use a systematic approach.
We recommend turning devices off one-at-a-time to systematically determine which device is consuming the upload bandwidth. So if you have an iPhone, iPad, Android Phone, Roku, PC, and Laptop, we recommend you start by turning one device off and then testing for five minutes.
If that doesn't solve the problem, then move onto the next phone, tablet, or computer until you find the one consuming your upload bandwidth. When you determine which device is consuming your bandwidth, you can then start looking for what process or application is causing the problem. Sometimes you can adjust the time the backups occur or turn them off. After you verify which device is causing the issue and turn it off, you should be able to turn on your other devices.
The graphs above show how the upload speed affects the download. Both graphs are of a connection that has 3Mbps down and 256Kbps up.
---
Enjoy Wi-Fi Inside, Outside & Anywhere Around Your Property or Business
with NATCO's Wireless Mesh Service
Watch how-to videos in your workshop
Order parts to repair your car from under the hood
Search for gardening tips while working in your flower bed
Watch the ninth inning from the patio while you grill burgers
Stay connected using your laptop, tablet, or smart phone inside, outside or anywhere around your property.
With wireless mesh service from NATCO, you can enjoy the great outdoors even more with Wi-Fi access in the workshop, garage, garden, patio, driveway or yard.
NATCO's Wireless Mesh Service creates a reliable wireless connection over a geographic area by using access points. The mesh system allows for multiple networks, eliminating security and speed issues. Our worry-free connections are digitally monitored so we can detect if a unit fails and correct the problem immediately.
Pricing for installation and leased equipment is based on your specific property and geographic area the system covers. A NATCO Internet Representative will be happy to set up an on-site visit to determine the equipment needed to make Wi-Fi accessible throughout your property.
Wireless Mesh is also a great option for resorts, manufacturing facilities, large retail stores, and others who need Wi-Fi access across a large area where running cable would be difficult.
Visit the Wireless Mesh Service page for more details or call NATCO today at 800.775.6682 to set up an on-site evaluation.
---
Introducing NEW 100+ TV Channel Package with Sports & More!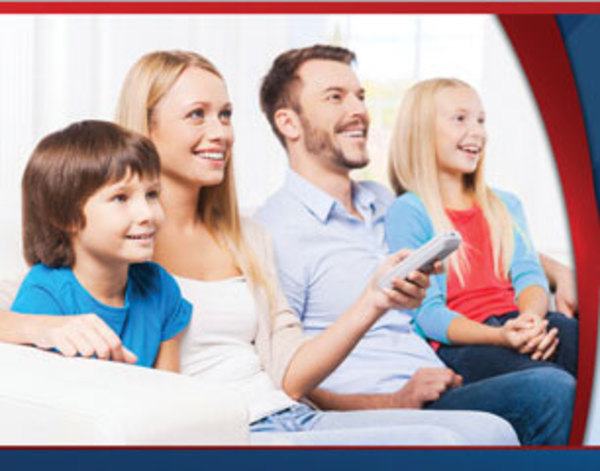 NATCO is pleased to announce our new 100+ channel package for television customers that sports fans will love. Our 100+ channel line-up includes ESPN, ESPN2, ESPN Classic, ESPNU, SEC Network, SEC2, SEC3, NBC Sports, Fox Sports Network, Fox Sports Southwest, Golf Channel and Outdoor Channel.
In addition to sports, the line-up also features favorites such as HGTV, Food Network, Cooking Channel, History, H2, Travel, A&E, and Discovery along with the major networks, weather, classic TV and news channels.
Check out the complete 100+ channel line-up at: natconet.com/channel-guides
NATCO's local team of service representatives will be happy to answer your questions and get you connected with our new 100+ channel TV package.
Give us a call today at 800.775.6682 for more information and package pricing!
---
What Will You Do With the Money You'll Save?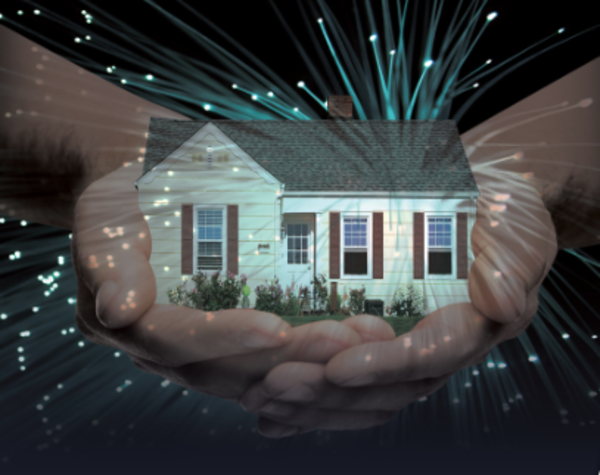 Did you know, you can have the fastest Internet around along with local phone, unlimited long distance, calling features, and television - ALL for only $99 per month.
NATCO fiber customers can SAVE BIG by signing up for our Complete Entertainment and Communications Package. In fact, when you add it all up, you could save over $75 per month compared to individual services - that's $900 per year.
That could be an extra car payment or two, rent or home payment, extra vacation money, a new appliance, a home renovation project, or more feathers for your nest egg.
With savings like that, it's easy to see why it makes sense to switch.
For details on our $99 Complete Entertainment & Communications Package visit www.natconet.com/bundles.
To sign up and start saving, call NATCO at 800.775.6682 today!
---
Relax, Change Gears & Simplify for Summer!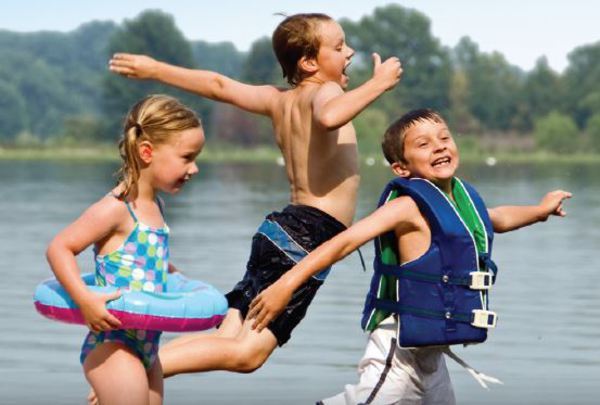 Are you ready for warm weather, lemonade, days on the lake and kids home from school?
NATCO can help you make the most of your summer with convenient and affordable ways to stay connected.
High-Speed Internet - starting at $9.95 per month
With the kids and all their devices (cell phones, tablets, gaming consoles, etc.) at home this summer, your Internet speed may need a boost. NATCO can help! Our affordable High-Speed Internet plans deliver plenty of bandwidth to keep your kids streaming, gaming and surfing.
Unlimited Long Distance - just $29.95 per month or FREE with bundle
Making summer plans with distant friends and relatives has never been easier. With Unlimited Long Distance from NATCO, you can talk until every route is mapped and every suitcase is packed.
Cellular Phones & Service Plans - starting at $19.95 per month
Stay in touch with friends and family this summer with an affordable cellular plan from NATCO. Choose from basic phones and calling plans to the latest smartphones with texting and data. NATCO has a cellular solution to fit your needs and budget.
Television - call for service details in your area
Local channels are available through your Roku, and fiber customers have multiple options for services.
Visit natconet.com or call today for more information on these sensational services for summer! 800.775.6682
---
Employment Opportunities
Customer Sales Representative
The ideal candidate will possess outstanding communication skills, including articulation, grammar and persuasion, customer service etiquette, and interpersonal skills. This position will generate revenues through telemarketing, cold calling, prospecting and networking; maintain sales goals and meet quotas. Must have proven outbound calling experience. This position will be discussing telephone, Internet, television, and more. Must be a positive, outgoing, results-oriented team player with the ability to handle stressful situations. Minimum base rate plus commission and work from home a possibility. Please send resumes to Human Resources, PO Box 1162, Mountain Home, AR 72654. Equal Opportunity Employer (EOE).
Deadline for Application: 07/31/15
---
Computer Technician
Must have intermediate/advanced understanding of personal computers and a basic/intermediate understanding/experience with IBM iSeries400 operation. Must have strong background in SQL report building in an iSeries 400 environment. Must have experience in Linux based mySQL database creation and reporting. Must have basic/intermediate understanding of wide area networks (WANS) and local area networks (LANS) along with the protocols that enable communication over both, including TCP/IP. Must have the ability to install, configure, maintain and troubleshoot personal computer software and hardware. Must have familiarity with telecommunications technologies including metro-Ethernet and T1/DS3/xDSL. Telecommunications industry background a plus. Please send resumes to: Human Resources, PO Box 1162, Mountain Home, AR 72654. An Equal Opportunity Employer (EOE).
Deadline for Application: 07/31/15
---
Computer Specialist
Must have intermediate/advanced understanding of personal computers and basic business software. Must have knowledge of wide area networks (WANS) and local area networks (LANS) including Ethernet-based transport. Experience in a Cisco and/or Linux environment a plus. Must have the ability to install, configure, maintain and troubleshoot computer software. Must be able to install, configure, maintain and troubleshoot server installations in Linux and Windows environments. Must have a familiarity with telecommunications technologies such as T1/T3/xDSL/microwave and fiber optic access. Must be comfortable interacting with customers and fellow employees about computer and Internet repair techniques over the phone or in person. Please send resumes to Human Resources, PO Box 1162, Mountain Home, AR 72654. Equal Opportunity Employer (EOE).
Deadline for Application: 07/31/15
---
Six Receive 2015 South Shore Academic Scholarships
Six graduating seniors from area high schools are recipients of the 2015 South Shore Foundation Academic Scholarships of $1,000 each. South Shore Foundation is the charitable foundation of NATCO Communications in Flippin. School administration officials select their school's recipients from applicants who demonstrate a financial need and have an excellent record of academic performance.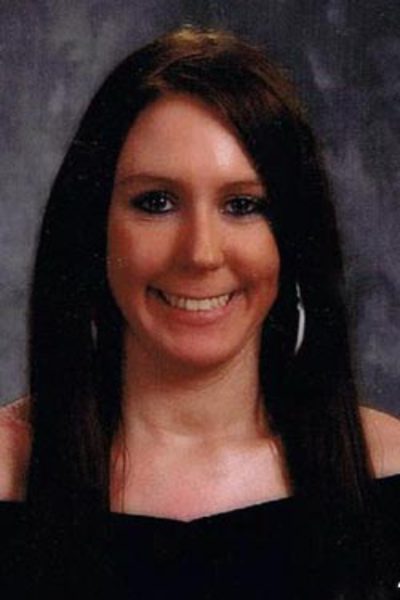 Katelin Marie Taylor of Bergman High School is an Honors Graduate active in FFA and Boone County Youth Leadership Academy. She plans to attend University of Arkansas and study Agriculture.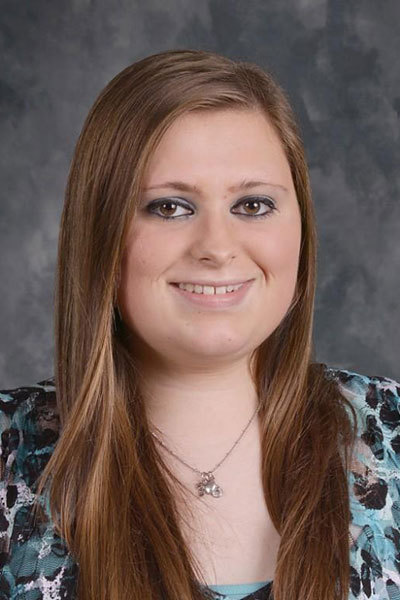 Micaela Brooke Horn of Bruno-Pyatt High School is Valedictorian, as well as President of FFA and her senior class. She participated in FBLA, Interact and Talent Search and plans to attend University of Arkansas to study Accounting.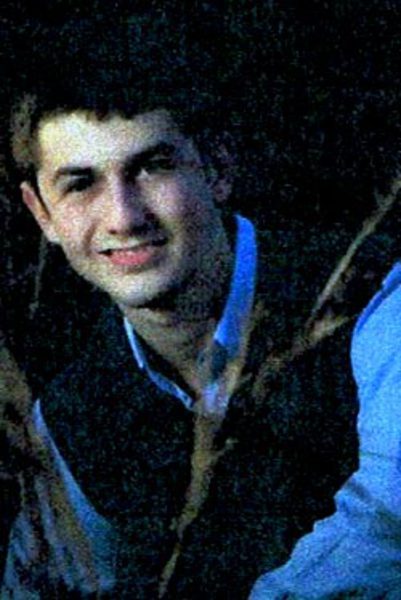 David Tyler Morris of Flippin High School participated in Gifted and Talented Program, NHS, RYLA and National Youth Leadership Conferences. He is active in local mission work with Antioch Baptist Church and plans to study Civil Engineering at University of Fayetteville Honors College.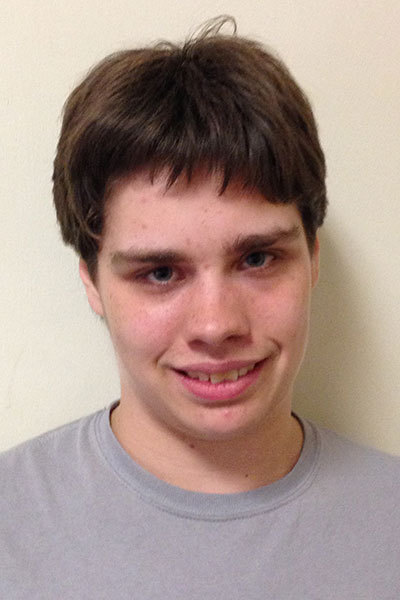 Carrie LaRaine Grams of Lead Hill High School was active in softball, Rapid Response Team, and the Diamond City Methodist Church food pantry. An Honor Roll student, Carrie plans to attend Ouachita Baptist University and study Forensics or Medical Sciences.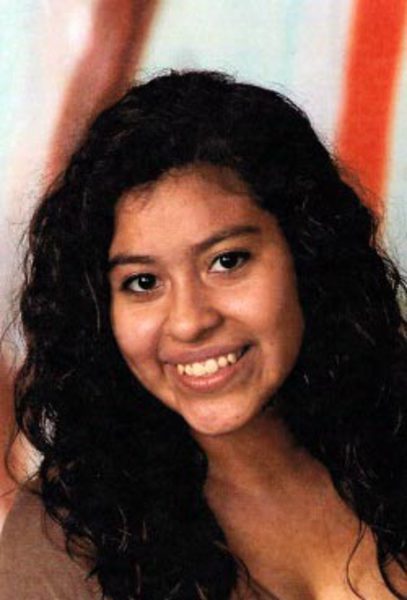 Sandra Gabriela Garcia of Omaha High School was involved in FCCLA, OTAD and Mu Alpha Theta. She plans to attend University of Ozarks in the fall to study Business.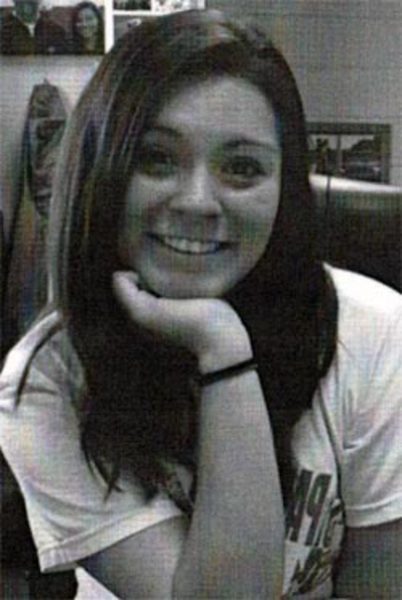 Alexis Love Akins of Yellville-Summit High School served as President of her class, of Interact and of Fellowship of Christian Athletes. She was active in FBLA, FCCLA, Volleyball, Rotary Youth Leadership, and American Legion Girls State. She will attend Arkansas Tech University in the fall to study Nursing.
South Shore Foundation is the charitable arm of NATCO Communications, a locally-owned, independent telecommunications company. South Shore Foundation awards scholarships for academic achievers in each area school district and promotes education for all ages. It is a nonprofit organization working to enhance the quality of life in the South Shore - Bull Shoals - Arkansas region. For more information about the South Shore Academic Scholarship program or the foundation, call 870.453.3333 or visit the website at southshore.com.
---
NATCO Staff Members Attend Marketing Conference in Austin
Steve Smith, Business Manager and Meghan Ward, Marketing Coordinator for Northern Arkansas Telephone Company (NATCO), recently attended the NTCA Rural Broadband Association PR & Marketing Conference in Austin, Texas. The Rural Broadband Association, an association of small, rural telecommunications providers, is dedicated to improving the quality of life in rural communities through advanced telecommunications by education, advocacy and cooperation. The conference featured keynote speaker Ryan Estis and included outbreak sessions on such topics as Marketing Strategies for Rural Audiences and Challenges, and Opportunities Created by Recent Regulatory Changes.
"Rural telecommunications providers are confronted with many unique challenges. It is valuable to come together with other companies navigating similar issues and share experiences and successes so we can implement the very best practices in our communities," said Ward.
NATCO Communications is a locally owned and operated independent communications company serving customers throughout the Twin Lakes area, including Marion, Boone and Baxter Counties since 1951.
---
---
We Want Your Suggestions
We'd like to hear your ideas for improving the services and products we provide. Are there ways we can better serve you? What can we do better? What new product or service would you like NATCO to offer?
Email your suggestions to ideas@natconet.com
Customers whose suggestions are implemented will receive a $25 credit on their NATCO account. We look forward to receiving your ideas!
---
Need Help? We're Here for You!
Whether you want to know more about a NATCO service, need an explanation about your bill, or need to report a service outage, we're here to help!
How to Reach Us...
Customer Service & Business Office
In Flippin: 453-8800
Outside Flippin: 1-800-775-6682
Office Hours: 8am - 5pm Monday thru Friday
Repair Service
In Flippin: 453-8821
Outside Flippin: 1-800-775-6682
Internet Technical Support
All Areas 24/7: 1-888-276-8059
Call NATCO Customer Service at 453.8800 or toll free 800.775.6682 for information on scheduling new service or repair on Saturday or after normal business hours.
---