NATCO
Voice, Internet, and Television Streaming Services
Bull Shoals, Diamond City, Flippin, Lead Hill, Omaha, Pyatt
NATCO is an independent, locally owned and operated communications company established in 1951. Headquartered in Flippin, Arkansas, NATCO provides advanced communications services (Voice, Internet, Television), telephone, and network equipment to homes and businesses throughout north-central Arkansas including portions of Marion, Boone, and Baxter Counties. NATCO delivers cutting-edge, fiber optic broadband services (Fiber-To-The-Home), to portions of its service area.
As a local company, NATCO takes pride in supporting the local economy by providing jobs for local residents. NATCO is committed to the success of communities within its service area and works through its charitable arm, the South Shore Foundation, to positively impact the region. The South Shore Foundation strives to enhance the quality of life for residents within the NATCO service area to accomplish the goals of educational advancement, environmental preservation, and economic development utilizing communications and technology.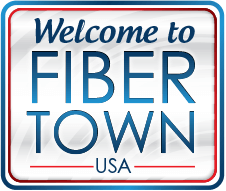 Communications With a Heart
Service that's local, personal, and community based
Customer care and relationships are stronger with a local company. Here at NATCO, we are determined to invest in growing our communities in north-central Arkansas. We are proud to support the communities we serve through the efforts of the South Shore Foundation. NATCO works within its service area to enhance the quality of life and to accomplish the goals of environmental preservation, educational advancement, and economic development through technology and telecommunications.