10/28/2016
NATCO Welcomes Lisa Matusiak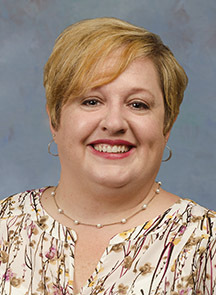 Flippin, Ark. - Lisa Matusiak has joined the team at NATCO, in the position of Business Analyst. Matusiak has over 15 years of experience in organizational leadership, education and training, project lifecycle management, technology management, and technical and business analysis. Prior to joining NATCO, Matusiak held a number of positions with CenturyLink in Monroe, Louisiana, most recently Lead IT Project Manager with the strategic Management Office.
Matusiak earned her Bachelor of Science in Management and Masters of Business Administration (MBA) from Indiana Wesleyan University. She has received additional training as a Certified Project Manager, Certified Scrum Master, Six Sigma Green Belt Certified, and Emerging Leaders Certification.
She and her husband Matthew have two children and reside in Mountain Home. In her spare time she enjoys camping, boating and gardening and teaching youth at St. Peter the Fisherman Catholic Church.
NATCO is a locally owned and operated independent telecommunications company, established in 1951. Based in Flippin, at 301 East Main Street, NATCO provides advanced communications services (Voice, Internet, Cellular, and Television) to homes and business throughout north-central Arkansas including portions of Marion, Boone, and Baxter Counties. Call 1-800-775-6682 for more information or visit online at www.natconet.com.