04/07/2017
Steve Smith Retires from Communications Career
NATCO announces the retirement of the company's long-time Business Manager, Steve Smith after a 40-year career in the telecommunications industry.
A native of Shawnee, Oklahoma, Smith began his career in 1975 with civil engineering firm C.H. Guernsey & Co. of Oklahoma City, Oklahoma. His experience as an inspector and resident engineer with the firm prepared him to enter the telecommunications industry as an outside plant engineer manager for Century Telephone, Inc.
From 1981 through 1983, Smith was responsible for eleven telephone exchanges and 15,000 access lines for Century Telephone. In 1983, Smith was tapped for a position at the company's corporate headquarters in Monroe, Louisiana, where he served as the REA Coordinator/Contract Administrator, handling Century's USDA Rural Utilities Service (RUS) loan activity for seven states.
In 1990, Smith brought his experience in strategic planning and operations to Mountain Home, Arkansas, as the Division Manager of CenturyTel, Inc. In this capacity, Smith was responsible for daily management of internal and external operations for the company and its four subsidiaries including supervision of over 70 employees in 44 exchanges, totaling over 70,000 access lines in north-central and northeast Arkansas.
After a long, successful career with Century, Smith joined the NATCO team in 2002 as the company's Business Manager. Smith managed and supervised administrative services including customer service, accounting, sales, marketing, public relations, regulatory and legal, and facility maintenance. His duties also included direct governmental and legislative relation activities with federal and state agencies and commissions.
"Steve's contribution to NATCO has been immeasurable. I relied daily on his experience and insight to guide our team and our decisions as a company. His management experience, as well as his thorough knowledge of legal and regulatory issues, positioned our company to expand our broadband infrastructure and introduce Fiber-To-The-Home (FTTH) services to homes and businesses in our service area. We appreciate Steve's many years of service and wish him well in retirement," stated Steven Sanders, Jr., President and General Manager of NATCO.
NATCO is an independent, locally-owned and operated, broadband communications company established in 1951. Headquartered in Flippin, Arkansas at 301 East Main Street, NATCO provides advanced communications services (Internet, Television, Voice and Cellular) to homes and business throughout north-central Arkansas including portions of Marion, Boone, and Baxter Counties.
For more information on NATCO or career opportunities available at NATCO, phone toll-free (800) 775-6682 or visit www.natconet.com.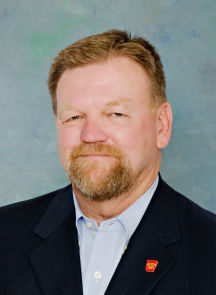 NATCO Business Manager, Steve Smith, retires from a 40-year career in the telecommunications industry.