02/01/2019
Principato Becomes Certified Mapcom Master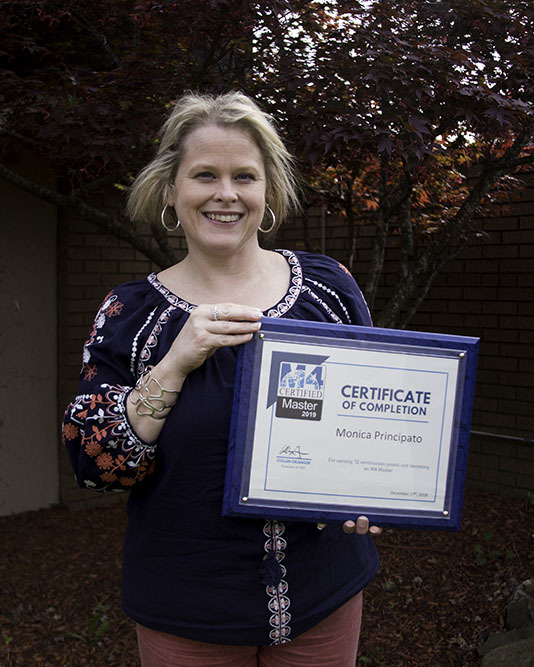 Monica Principato, an Assigner in the Engineering department, recently attended the Mapcom M4 Users Conference. Principato traveled to Richmond, Virginia where she joined over 140 attendees representing 62 organizations. The 3-day conference featured educational workshops, networking opportunities, and project planning meetings. While in attendance, Principato became a Certified M4 Professional. Upon returning to Flippin from Richmond, Principato quickly worked to become a Certified Mapcom Master, the highest of four certification levels Mapcom offers.
M4 is an operation-support software used for GPS/GIS mapping and network visualization from Mapcom Systems. It allows "communications providers [to] manage their workforce, as well as fiber, coax, wireless and copper networks." M4 is used in a variety of industries, including hospitals, colleges, and utilities. At NATCO, the Engineers and Assigners use the program to plot customer and plant data. M4 is a key tool in determining what services NATCO can provide to our customers and planning future fiber builds.
Principato will use her knowledge and certification to gauge how the data in the system translates and applies to the physical equipment and customer premises. Her expertise will also help accurately determine what services we can provide for our customers. Principato has been with NATCO for 18 years and has been using M4 since we purchased the software in 2015.