02/27/2019
NATCO Donates Funds to Local Student Leadership Group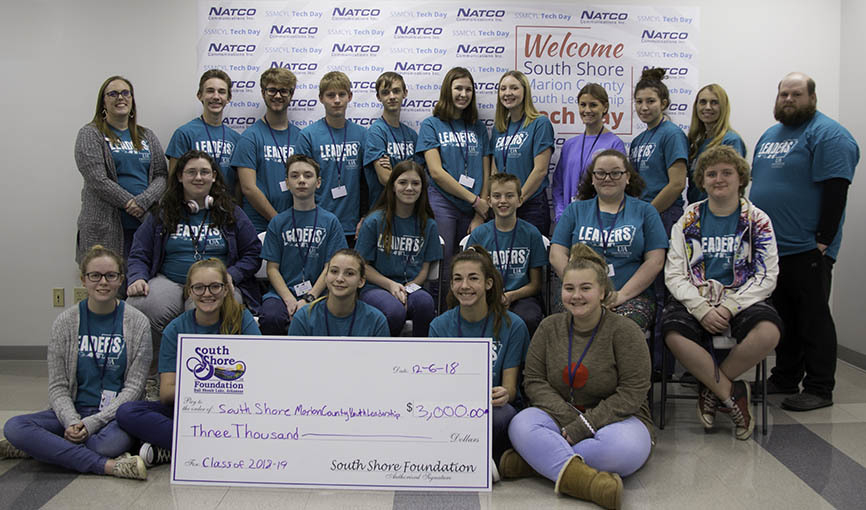 NATCO has been proud to sponsor the South Shore Marion County Youth Leadership (SSMCYL) group each year in conjunction with the 4-H Club, U of A Division and Agriculture Research and Extension office and the Twin Lakes Rotary Club.
The SSMCYL team is a group of twenty 9th grade students selected from Flippin, Yellville and Bruno-Pyatt high schools. The program utilizes a curriculum that strengthens leadership skills in the students as they learn to serve their schools and communities. The students participate in monthly leadership activities that include a tour of the state capital and the C.A. Vines Arkansas 4-H Center in Little Rock as well as visits to local businesses.
This year, NATCO presented the students with $3,000 at their annual Tech Day held at our offices. The funds will help to support SSMCYL activities for the year.