03/27/2020
Announcing Free WiFi Locations
We have worked with community partners across our service area to establish free WiFi access points with high-speed connectivity during this time when so many are trying to work and learn at home. Access at these locations is free 24/7 and can be connected to through the NATCO2020 network.
NATCO Office - Flippin
Hickey Park - Flippin
Dam Site Park - Bull Shoals
Veterans Memorial Park - Lead Hill
City Hall - Diamond City
City Hall - Omaha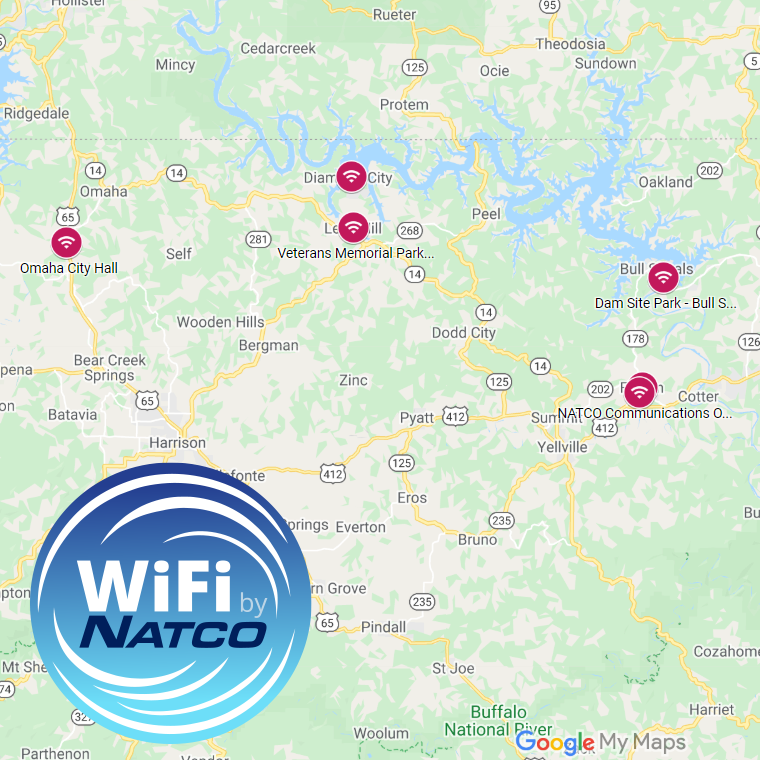 We plan to keep the WiFi access open and available for as long as the community has need during the COVID-19 outbreak. When using one of these locations, please practice social distancing by staying inside your vehicle. Also, please be sure to respect the property at the locations allowing NATCO to provide WiFi. If you are a student, check with your school's administration for additional locations specifically for students.
If you have questions about service at any of these locations, please call our local office at 870.453.8800 or toll free at 800.775.6682.