HOW TO ENTER:
Watch for the OFFICIAL ENTRY POSTS during the week of October 19th. Your entry should be posted in the COMMENTS section of the OFFICIAL ENTRY POST.
One grand prize per category will be awarded.
Prizes as follows:
Pick of the Patch – Child Entry age 0-17:
Apple iPad
Pick of the Patch – Pet Entry:
Roomba e5 with WiFi
Pick of the Patch – Adult Entry age 18 and Up:
Yeti Hopper Flip 18 Soft Cooler
You may share the post and tag as many people as you like on your photo to encourage "Likes/Reactions" to your post. The entry with the most "Likes/Reactions" wins.
The contest will close at 7:00 p.m. on Saturday, October 31, 2020. Winners will be announced that evening on Facebook.
ENTRY RULES:
The person/animal in the photograph and the person submitting the photo must both be residents of Marion or Boone Counties in Arkansas.
Multiple entries may be made per household, however the subject of the photo may only be entered ONCE. Example, a parent may enter a photo for each of their children and each of their pets and themself, however multiple photos of the same child, pet, or self will not be eligible.
Entries must be family friendly. Please, no risqué costumes – these will be deleted.
Winners will be selected for each category based on the total number of "Likes/Reactions" made specifically on their picture entry.* These include:

Prizes may not be exchanged and have no cash value.
Questions regarding submissions may be made via Facebook Messenger.
Winning entries become property of NATCO Communications, Inc. and may be used in publications or promotional materials.
Current and past employees of NATCO and their immediate families (and pets) are not eligible.
Only one grand prize winner awarded per household. If a household has entries in multiple categories, and has the most "likes" in more than one category, the entry with the most likes overall will take precedent.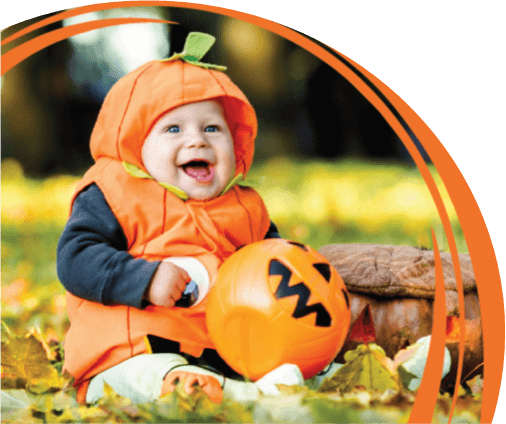 The Picks of the Patch win
one of our treats!
*Because Facebook honors privacy settings, the official number of "Likes/Reactions" will be as seen from NATCO Communications' view on Facebook.