03/31/2018
NATCO Visits Career Expo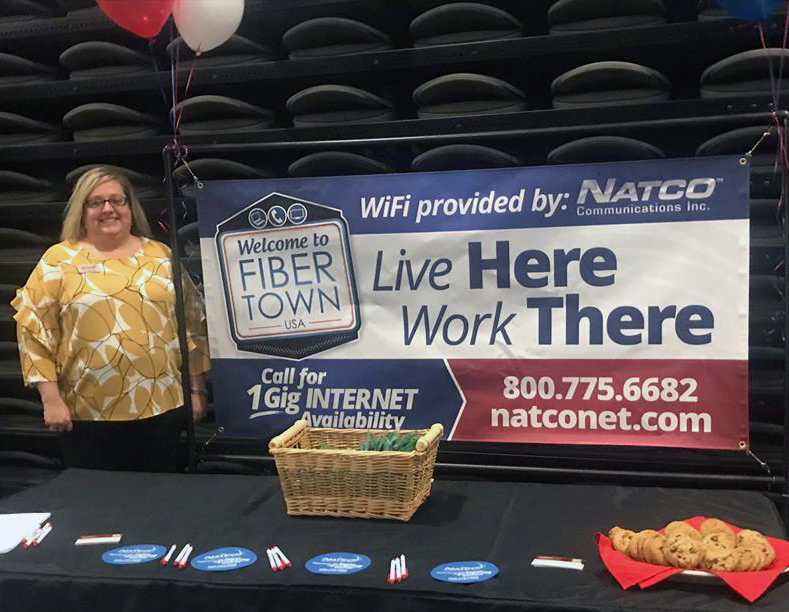 NATCO Business Analyst, Lisa Matusiak talked to guests at our booth about career opportunities.
NATCO team members attended the Annual Career Expo held March 30th at the Vada Sheid Community Development Center at Arkansas State University Mountain Home. The event which is open to both students and community members hosted 50 employers recruiting candidates for immediate or anticipated employment needs.
It takes a great team to provide our services to our communities and we are always glad to answer your questions about jobs, training, education, and work at NATCO. Visit our current job openings or call 800-775-6682 for more information on careers at NATCO.